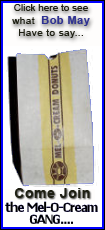 The annual two-week November session, which starts on Tuesday and is scheduled to end the week after Thanksgiving, will give lawmakers a chance to return to the Capitol to consider any legislation Gov. Pat Quinn has vetoed since the General Assembly left Springfield in June.

However, additional proposals have popped up. Many expect that during the upcoming session, lawmakers will pass controversial legislation such as a tax increase or measures on a number of social issues.

Lawmakers have said they are looking to pass some sort of a revenue increase this month. But they have some choices on how to do it.

Members in the House can vote on Quinn's tax increase proposal that passed the Senate in 2009. The proposal calls for an increase in the state income tax from 3 percent to 5 percent, while doubling residential property tax credits homeowners can claim on their taxes.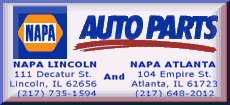 Quinn has also proposed a 1-percentage-point increase in the income tax, for education, but that proposal has yet to be voted on in either chamber.
Or lawmakers can pass a bill that would expand gaming in the state by adding as many as five casinos -- including one in Rockford -- and allowing slot machines at racetracks. Some estimate the measure could bring as much as $1 billion into the state's coffers.
But a recent report from the Illinois Commission on Governmental Forecasting and Accountability noted that revenue from gaming is at a 10-year low in Illinois, due primarily to the recession and the state's indoor smoking ban.
State Rep. Chuck Jefferson, D-Rockford, said he expects both a gaming expansion and a tax increase to be discussed during veto session.
"We've got a lot of things that we're looking at -- expansion of gaming, whether or not that is the feasible thing to do," Jefferson said. "I'm sure we're going to be looking at some type of tax increase, if that's the right thing to do. So there's a lot of things on the docket."
State Rep. Brandon Phelps, D-Harrisburg, said he is hesitant to increase taxes, but he said he is open to the gaming proposal.
"The gaming proposal, I know they're going to try and explain that to all the caucuses this week to see if that has any traction to get that going," Phelps said. "I could see myself supporting something like that before I could support an income tax increase, because we definitely need the revenue."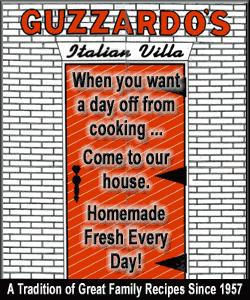 Several controversial pieces of legislation -- such as legalizing medical marijuana and civil unions -- are thought to be coming before the General Assembly this month.
State Sen. Gary Forby, D-Benton, said civil unions could win enough votes to pass.
"The civil unions might," Forby said. "I don't know. There are more people in Chicago than there are down south. And they might pass it up there because they've got the votes. But I'm against it."
But Jefferson said he is skeptical that anything will get done this year.
"I don't know if in this short veto session, if we would have enough time to garner enough votes to pass anything," Jefferson said.
Phelps said he expects the important pieces of legislation to happen after the first of the year.
"I don't have a crystal ball, but I would suspect if I was a betting man right now, that we would do most of the controversial stuff the 9th, 10th of January when we come back in before inauguration," Phelps said.
Legislation considered during veto session comes after the regular-session deadline of May 31, meaning all legislation needs a three-fifths majority vote to pass to have an immediate effective date. However, the proposals for civil unions and medical marijuana have an effective date of July 1, 2011, meaning they require only a simple majority vote to pass.
[Illinois Statehouse News; By JENNIFER WESSNER]