Daou and Boyce say they repeatedly discussed their plan in detail with Huffington and Lerer in 2004 and responded to a request from them for specifics, believed they were all partners, communicated with at least one potential investor and suggested some of the celebrity contributors who ended up writing for the site.
Huffington and Lerer used their ideas to raise millions of dollars and develop the site but cut the consultants out before it was launched in May 2005, according to the lawsuit, filed Monday in a Manhattan state court.
"The reality of Peter's and James' role in the conception and creation of the site has been erased from history, and Peter and James have never been compensated for their participation in the joint venture," says the lawsuit.
It seeks unspecified damages. Daou, who was then-Sen. Hillary Rodham Clinton's Web director during her 2008 presidential run, and Boyce, who runs a new-media consulting firm, said in a statement they would donate proceeds from the lawsuit to progressive causes and online writers.
"How noble," Huffington and Lerer retorted in the statement quoted by Politico, which first reported the story.
Boyce and Daou "had absolutely nothing to do with creating, running, financing, or building the Huffington Post," the two said, calling the consultants' claims "ludicrous."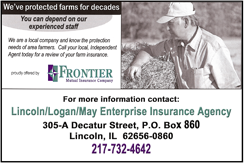 Huffington and Lerer said they talked with Boyce and Daou and got a memo from them that "incorporated some of our thinking about the site and proposed that they come work for us" as employees, not partners.
"We declined and moved ahead with our plans," Huffington and Lerer wrote.