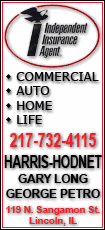 McHale, who stars in NBC's "Community," is scheduled to host the Spirit Awards that honor indie films on Feb. 26, the day before the Academy Awards.
A relaxed and freewheeling party compared to many Hollywood black-tie gatherings, the Spirit Awards will be presented in an afternoon ceremony in a tent along the beach in Santa Monica, just west of Los Angeles. Nominations are due out Nov. 30.
Dawn Hudson is the executive director of Film Independent, which puts on the Spirit Awards. Hudson says McHale's "quick wit, talent and charm makes him a perfect fit" for the awards show's audience.
McHale's upcoming movie credits include a "Spy Kids" sequel and the comedy "The Big Year."
___
Online: