Ghailani's conviction does not make any of those options easier. When Obama announced, days after his election, that he would close Guantanamo within a year, he had hoped to move detainees to a refurbished old prison in Thomson, Ill.
Even if, somehow, that plan were to get resurrected early next year, much of 2011 would be spent renovating the facility. Actually transferring detainees would get pushed back to 2012, a presidential election year in which political differences are amplified and compromises are rare.
The Ghailani case also did little to resolve the question of what will happen to Khalid Sheikh Mohammed and the other masterminds of the Sept. 11, 2001, terrorists attacks.
The Justice Department had planned to prosecute those cases in civilian courts, but the administration reversed course amid political opposition. The move left a sour taste with some prosecutors, who felt the White House was letting political considerations influence the department, a criticism Democrats often lobbed at President George W. Bush.
Ghailani, like Mohammed, was held for years in a secret CIA prison overseas and subjected to some of the harshest interrogation tactics. His trial was seen as a test of whether those actions would sink the case or whether prosecutors could salvage a conviction. Prosecutors could face the same challenge in the 9/11 trials.
A federal judge prohibited prosecutors from calling a key witness in the Ghailani case, saying the witness had been identified while Ghailani was interrogated at the CIA prison.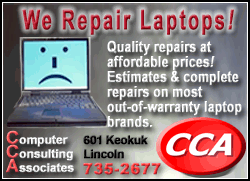 Sen. Lindsey Graham, a South Carolina Republican who is seen as key to any deal to close Guantanamo, said late Wednesday that he was disappointed with the Ghailani verdict and said the government was endangering the nation "by criminalizing the war."
"We are at war with al-Qaida," Graham said. "Members of the organization and their associates should be treated as warriors, not common criminals."