They are trying to determine if it was a shootout, a failed murder-suicide or a suicide pact, while investigating why the 29-year-old sisters came to the U.S. on cultural exchange visas.
Complicating matters is the fact that investigators have had difficulty determining which sister died because they look so much alike. One sister was killed, and the other was upgraded Wednesday from critical to serious condition.
Authorities said the sisters were in the same lane at the Family Shooting Center and had at least two small-caliber pistols in their stall. Shooters at the range line up behind a wooden wall and shoot at targets through an opening that resembles a window, Arapahoe County sheriff's Capt. Louie Perea said.
Surveillance video at the range captured the sisters falling out of the stall about a half-second apart, with patrons quickly reacting, Perea said.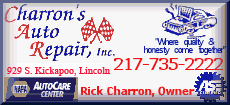 At least two shots were fired, Perea said. He declined to release further details, citing the ongoing investigation.
No suicide note was found and a search of the twins' luggage at a nearby hotel revealed nothing about what happened, Perea said. There was no apparent indication of a dispute between the sisters, or any indication they were shot by somebody else. No suspects were being sought.
"We want to be open-minded and make sure we're doing a thorough investigation," Perea said. "We're still trying to track the days leading up to the incident."
Perea said the sisters had visited the shooting range at Cherry Creek State Park in Aurora at least twice before the fatal shooting.
Investigators initially couldn't determine which woman had died. But they now believe they know, "based on reasons that are not scientific," said Dr. Kelly Lear-Kaul, a forensic pathologist and deputy with the Arapahoe County Coroner's Office.
They were working with the Australian consulate in Los Angeles to obtain fingerprints or dental records to positively identify the two. Perea said the U.S. Immigration and Customs Enforcement had also been contacted because the two submitted fingerprints for their visas.
Authorities won't release either sister's name until they have been positively identified, Perea said.
Perea said authorities attempted to interview the surviving twin after her condition was upgraded, "but she was still heavily medicated."
"The interview was ineffective. We won't try to interview her until early (Thursday) morning," he added.