Today's highlight in history:
On Nov. 17, 1800, Congress held its first session in Washington in the partially completed Capitol building.
On this date:
In 1558, Elizabeth I acceded to the English throne upon the death of Queen Mary.
In 1869, the Suez Canal opened in Egypt.
In 1917, French sculptor Auguste Rodin (roh-DAN') died in Meudon at age 77.
In 1934, Lyndon Baines Johnson married Claudia Alta Taylor, better known as Lady Bird, in San Antonio, Texas.
In 1962, Washington's Dulles International Airport was dedicated by President John F. Kennedy.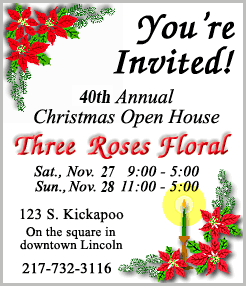 In 1969, the first round of Strategic Arms Limitation Talks between the United States and the Soviet Union opened in Helsinki, Finland.
In 1970, the Soviet Union landed an unmanned, remote-controlled vehicle on the moon, the Lunokhod 1.
In 1973, President Richard Nixon told Associated Press managing editors in Orlando, Fla.: "People have got to know whether or not their president is a crook. Well, I'm not a crook."
In 1979, Iran's Ayatollah Khomeini ordered the release of 13 black and/or female American hostages being held at the U.S. Embassy in Tehran.
In 1987, a federal jury in Denver convicted two neo-Nazis and acquitted two others of civil rights violations in the 1984 slaying of radio talk show host Alan Berg.
Ten years ago: The Florida Supreme Court froze the state's presidential tally, forbidding Secretary of State Katherine Harris from certifying results of the marathon vote count just as Republican George W. Bush was advancing his minuscule lead over Democrat Al Gore. Also, a federal appeals court refused to block recounts under way in two heavily Democratic counties.