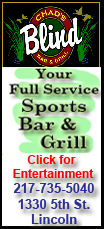 The results, she says, left her crying on a few friendly shoulders. Her average Nationwide finish has been 29th. She has yet to crack the top 20 and in the past four races has settled for 36th, 30th, 27th and 32nd.
Patrick denies she's stretched too thin, and rejects the idea she should honed her stock-car skills in lower series than Nationwide.
Besides, business is brisk, thanks in part to Patrick's expanded schedule. She has taken advantage of her popularity with lucrative endorsement deals.