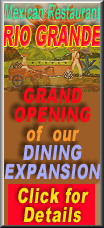 Officers took positions around the canyon, including sharpshooters on ridges, and were waiting until sunrise to go after the suspect, Grand County Sheriff Jim Nyland said.
The Utah state park law officer was wounded Friday night while patrolling the popular Poison Spider Mesa Trail, Parks spokeswoman Deena Loyola said.
Nyland told The Associated Press that a man confronted the ranger in the parking lot shortly before 9 p.m. He said the ranger was shot in the arm, leg and the stomach area.
"The park ranger was able to call in on the radio and advised that he was shot," the sheriff's office said in a statement on its website.
Nyland said the officer underwent surgery at St. Mary's hospital in Grand Junction, Colo., but didn't have further details on his condition. The hospital's media department declined to comment.
Law officers from several agencies, including two SWAT teams, hunted for the suspect and set up road blocks around Moab, in east-central Utah.
Authorities think the suspect fled on foot into a canyon near the Colorado River, about 20 miles west of Moab. They weren't sure if he was alone.
"We're going to start clearing that canyon" after sunrise, Nyland said.
A key reason they're focusing on the canyon was because the suspect's silver Pontiac Grand Am was found nearby, about eight miles southwest of the shooting site.
Investigators were still piecing together what occurred but the shooting likely happened while the suspect was parking or during a traffic stop.