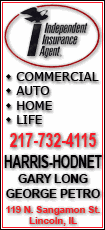 The U.S. is increasingly relying on the missile strikes by remote-controlled drones flying over Pakistani territory to find and kill Islamist extremists that have free rein in the lawless areas along the border, where they plan attacks against American and NATO troops in Afghanistan
The U.S. launched more than 100 strikes this year, killing hundreds. Most have been in North Waziristan, where the Pakistani military has refused to stage its own ground offensive against the militant mini-state.
This week alone, drone attacks killed 24 alleged militants, destroying a house and two moving vehicles.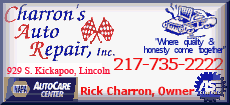 Pakistan privately tolerates the strikes along its northwestern border as a "necessary evil" but cannot sanction widening them into more-populated areas, said the official with the Pakistani Inter Service Intelligence agency, or ISI. He spoke on condition of anonymity because he was not authorized to speak to the press.
He would not specify which new areas the American side hoped to target, but an article in the Washington Post identified one as around Quetta, the capital of the southwestern province of Baluchistan, where Afghan Taliban chief Mullah Mohammad Omar is believed to operate.
The American drones now operate in designated "boxes" in Pakistan's Federally Administrated Tribal Areas located along the lawless, mountainous border with Afghanistan, the ISI official said. He confirmed that U.S. officials had sought both to enlarge the current boxes and establish new ones outside the tribal zone where senior Taliban and al-Qaida operatives are suspected to be operating.
The Pakistani side denied the request because the risk of civilian casualties was too great, the official said. The missile strikes already inspire deep outrage among much of the Pakistani populace, he said, and the government cannot afford to inflame more resentment by expanding them into more populated areas.
Pakistan's refusal to allow strikes over a broader area is a sign of the tension between the U.S. and its key ally over the program.