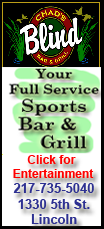 And in the building next door, not one but two House aides have made their workspace in an unused elevator shaft?
A glittering week being wined, dined and oriented by the most powerful people in Washington gave way Friday to the exercise in humility that is the freshman office lottery. The most senior lawmakers get the best real estate on Capitol Hill. The freshmen get what's left: the worst office space in Congress.
At the outset, most professed not to care what their new work spaces looked like, or how far they were from the floor of the House.
But an hour into wandering the dark hallways of the Cannon and Longworth office buildings, Gibbs, an Ohio state senator, had acquired some standards.
What about 128 Cannon, the one that bookends the ladies' room?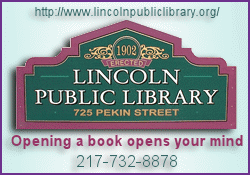 "That's out," Gibbs declared.
He could afford to be a little choosy. Earlier Friday, Gibbs drew No. 10 in the lottery, which means he would be the 10th incoming lawmaker of 85 to pick his office. The lawmaker who could be the most discriminating was Rep.-elect Corey Gardner, R-Colo., who earlier in the day drew the first place in the office-picking line. Surrounded by cameras and well-wishers at the 1 p.m. selection meeting, Gardner rose and picked 213 Cannon, a 997 square-foot space that's due for new drapes.
And the guy who got the office nobody wanted? That would be Rep.-elect Robert Hurt, R-Va., No. 85 of 85. His home base henceforth will be Longworth 1516, an 842 square-foot space wedged next to a stairwell and a bathroom on the furthest side of the building from the Capitol.
Contested races and offices for the five newly elected lawmakers who had served in Congress previously were not included in the lottery.
Hurt shouldn't worry too much, said one veteran.
"They spend very little time actually in the office," said Rep. Gary Peters, D-Mich., who two years ago traded an 1,800 square-foot office as the director of his state's lottery for an office the same size as Hurt's. Peters' office, though, was a three-minute walk from the House floor, considerably shorter than Hurt's commute. And Peters is moving upstairs next year to more spacious digs.
Whatever the criteria, freshmen and their aides huddled over office building maps, lists and notes. Many crossed paths as they toured the available spaces, most still inhabited by their current occupants.
At the entrance to some, the wide and enthusiastic grins the freshmen had sported all week faltered.
There were boxes, little light and a guarded sadness among the staffers in the Longworth office of Rep. Kendrick Meek, the Florida Democrat who ran for Senate and lost to Republican tea party darling Marco Rubio.