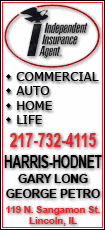 Do you enjoy a quiet, relaxing atmosphere where you can leave the everyday worries behind, even if only for an hour? Do you enjoy excellent food at reasonable prices? Would you like to actually consume something that is an important part of Lincoln and Logan County history?

If you answered "yes" to even one of these questions, then Hallie's on the square is a "must visit" destination for you.

Brian Huffman and his wife, Cheri, opened Hallie's in 2002, but that is far from the beginning of this family's history as restaurateurs.

Huffman is the fourth generation of his family to run an eatery in Lincoln and the fourth generation to serve up an exclusive, well-kept secret recipe for "schnitzel."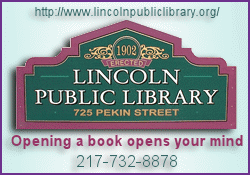 The Huffman-schnitzel relationship began back in the 1940s when Huffman's great-grandmother Blossom purchased The Mill on Route 66, unbeknownst to her husband, Albert Huffman.
The small sandwich-style shop that they began with was located on Old Route 66 near the Lincoln Developmental Center. The eatery enjoyed much success for several years thereafter.
Blossom is credited for the schnitzel recipe that is served today at Hallie's. Huffman said that while there are other restaurants that offer schnitzel, what he offers is the first, the original, the real deal.
Huffman said that when the schnitzel came to be in Lincoln, it was a collaboration between Blossom and one of her cooks who was from the old country. The cook introduced the sandwich to Blossom, who gave it a little tweak and made it even more special.
From that time on, the schnitzel was a mainstay at The Mill, and today it is a mainstay at Hallie's.
Blossom guarded her recipe carefully and passed it on to her son George, who with wife Eleanor took over The Mill after Blossom. That couple then passed The Mill and the schnitzel on to their son Randy and wife Teresa, who finally shared it with their son Brian and wife Cheri.
This part of Brian Huffman's heritage is something that he holds near and dear to his heart.
"I grew up at The Mill and worked in the restaurant from the time when I was a kid. I think that being a part of that is what has given me my work ethic today," Huffman said.
When The Mill shut down in the early 1990s, Huffman left the food industry for a while and went to work for LDC, but when that establishment closed soon after the turn of the new century, Huffman felt like he wanted to get back to his roots, back to the business and the sandwich that had been so important to his parents, grandparents and great-grandparents.
Huffman said that when he opened Hallie's on the square in 2002, things didn't go as well as he would have liked in the beginning. The little restaurant struggled with getting things right, and they lost a few customers because they didn't have the food and the service down to a science.
But they didn't give up. Huffman started making changes, tweaking the menu, working with the staff to improve service and working inside the building to create a comfortable and enjoyable atmosphere for diners.
Huffman said all that work is paying off now.
"We had a customer in here not too long ago who had not been in here for years, and asked the staff if the place was under new management because it had changed so much and had become a lot better," Huffman said.
One of the first things a visitor can note when coming into the little storefront eatery is that the location is clean and well laid out. With cloth table coverings, comfortable chairs and slightly dimmed lighting, the room is very inviting, offering a warm, cozy feeling.
The walls are decorated with pictures, posters and album covers that span a vast number of years' worth of good music and good movies. As guests take in the décor, they are most likely going to find at least one of these items that will take them back to a time they remember fondly.
"I love good music and good movies," Huffman said. "They both can offer a person an escape from what is going on in his or her everyday life. That is what I wanted to give to the customers when they come in to Hallie's. I want them to come in, relax and leave everything else outside."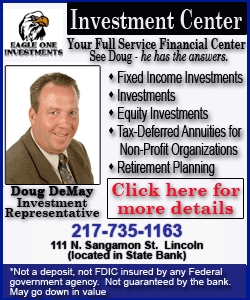 The downturn of the economy the last few years has been hard on all businesses, and Huffman said that Hallie's has not been exempt from that. But as much as possible he's been able to hold the line on prices and still make the restaurant an affordable place to eat, and it has paid off.
On the average Hallie's serves up about 1,200 schnitzels a week, which constitutes about 25 percent of their total orders. Other favorite items on the menu are a wide variety of horseshoes and an excellent walleye sandwich.
Huffman said the horseshoes are a very popular item that he at first had a few reservations about.
The horseshoe is also of local origin. Coming out of an eatery in Springfield, the shoe consists of a sandwich and fries smothered in a cheesy concoction.
Huffman said that when he put horseshoes on the menu they really took off. He smiled and added, "But, if you want the best of both worlds, the horseshoe you really want to order is the schnitzel shoe!"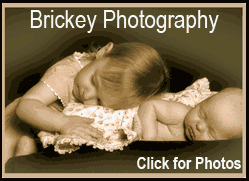 The schnitzel itself consists of very thinly pounded pork tenderloin dipped in a secret batter and deep-fried to crispy perfection. When laid out on a 9-inch plate, it will hang over the sides all the way around. It is served on a bun or in strips and comes with a wicked hot sauce that is also a special recipe made on location and available only at Hallie's.
Huffman said he's very well pleased with the way the restaurant is running. He attributes a lot of their popularity and success to having a great staff on board and having the dedication of not only himself but his wife and even his kids in the business.
The restaurant is open seven days a week from 11 a.m. to 2 p.m. for lunch, then from 4 to 9 p.m. for dinner.
Huffman said that he or wife Cheri is there for every food service time, and their kids, Jessica, 13, and Garrett, 12, come in and help out as well.
He can't help but beam just a little bit when he says he feels pretty confident that there will be a fifth-generation schnitzel. He notes that his children are interested in and care about the business and says that son Garrett is as good a cook as he is.
The Huffmans also care a great deal about the community.
"We genuinely love Lincoln and love the people in this community," he said. "We do all that we can to support everyone here."
Huffman said that as a business, they have not limited their support of civic organizations to just one.
"We do all that we can to support the Lincoln Christian Church," he said. "But beyond that, we try to help whoever needs help. We don't turn anyone away."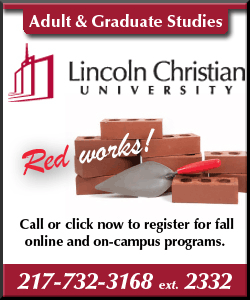 Although his free time is limited, he also gives what he can to volunteer efforts. Hallie's is a member of Main Street Lincoln, and Huffman is the vice president of that organization this year.
He also is a member of the Save the Mill organization and does what he can to help out there.
As we shine the spotlight on Brian Huffman and Hallie's on the square, we'd like to offer this suggestion. As you do your holiday shopping in the downtown Lincoln area this year, take a break and visit Hallie's. Enjoy a few moments of quiet relaxation, fast and friendly service, and excellent food. We're betting you won't be disappointed.
[By NILA SMITH]