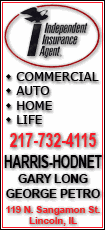 There's broad agreement that this sometimes occurs, usually triggered by a divorce and child-custody dispute. But there's bitter debate over whether the phenomenon should be formally classified as a mental health syndrome -- a question now before the psychiatric association as it prepares the first complete revision since 1994 of its Diagnostic and Statistical Manual of Mental Disorders.
"We're gotten an enormous amount of mail -- more than any other issue," said Dr. Darrel Regier, vice chair of the task force drafting the manual. "The passions on both sides of this are exceptional."
On one side of the debate, which has raged since the 1980s, are feminists, advocates for battered women and others who consider "parental alienation syndrome" to be an unproven and potentially dangerous concept useful to men trying to deflect attention from their abusive behavior.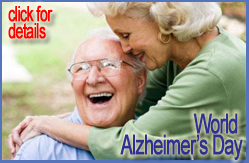 "This is a fabricated notion -- there's no science to support it," said Joan Meier, a professor at the George Washington University Law School who has written extensively on domestic violence and child custody.
On the other side are legions of firm believers in the existence of a syndrome, including hundreds gathering for a conference on the topic this weekend in New York. They say that recognition of parental alienation in the psychiatrists' manual would lead to fairer outcomes in family courts and enable more children of divorce to get treatment so they could reconcile with an estranged parent.
"This is a problem that causes horrible outcomes for children. ... All the arguments I've heard against it are trivial," said Dr. William Bernet, a psychiatry professor at the Vanderbilt University School of Medicine.
Bernet is among the speakers at this weekend's conference, which organizers bill as the largest ever on parental alienation. He will be describing his efforts as lead author of the proposal submitted to the psychiatric association to recognize parental alienation either as a "mental disorder" or a "relational problem."
The psychiatric association first published its manual of diagnostic disorders, known as the DSM, in 1952. The last major revision was published in 1994 and updated in 2000, and the fifth edition -- DSM-5 -- is due for publication in May 2013.
Work groups in various fields have been reviewing numerous proposals for additions to the 283 disorders in the current edition. Parental alienation remains on a list of proposals that are subject to further review, though it did not pass muster with the work group dealing with childhood and adolescent disorders.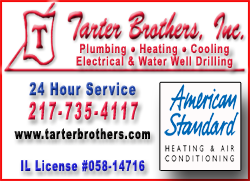 "There is not sufficient scientific evidence to warrant its inclusion in the DSM," Regier said in a statement.
In an interview, Regier -- who directs the APA's research division -- said the proposal technically remains alive pending final presentations by the end of 2011. But he described chances for inclusion of parental alienation as "slim" -- given that it has not been selected for field trials that normally would be a prerequisite for official recognition.
Bernet said it was "flatly ridiculous" for the APA to contend there is not enough information available to warrant including parental alienation in the DSM. He cited legal developments and new research in numerous foreign countries.
His proposal defines parental alienation disorder as "a mental condition in which a child, usually one whose parents are engaged in a high conflict divorce, allies himself or herself strongly with one parent, and rejects a relationship with the other parent, without legitimate justification."
The weekend conference at the Mount Sinai School of Medicine is the brainchild of Joseph Goldberg, who is based near Toronto and in 2008 founded an organization called the Canadian Symposium for Parental Alienation Syndrome.
Goldberg runs a consulting service for lawyers and parents litigating issues related to parental alienation. In his online biography, he says he "fought one of the most brutal case of parental alienation in Palm Beach County history" during a child-custody dispute with his ex-wife in Florida that extended from 2003 to 2006.
"This touches lives of more people than anyone imagines," Goldberg said by telephone from Canada. "It's not just about a child turned against a parent, through hatred. This affects grandparents, aunts and uncles, cousins, friends -- all of them thrown out when a child rejects a parent."