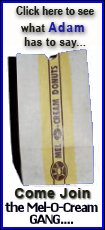 Dan was a farm boy who continues in that business today. Early on Lynne was a stay-at-home mom, but eventually she went to work for the Williamsville school district in their special education department.

Lynne said that a few years ago, when the Love's Travel Stop came to the west side of Interstate 55 at Williamsville, she and Dan would comment to one another from time to time that the location would be perfect for a nice little restaurant and that someone should really do that.

The conversations then moved from "someone should do that" to "we should do that," and so they did.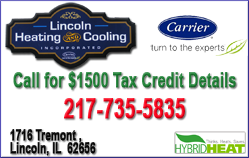 They chose a franchised, diner-style establishment called Huddle House, and after only four short years, they have won the "Best of the Best Award," which simply put, means that of the company's 400-plus franchisees, the Harbins have the very best diner in cleanliness, service, food quality and friendliness.
Harbin said that when she and her husband decided to do this, they had heard of Huddle House, did some investigating of the franchise, then visited a restaurant and checked it out firsthand.
Because Dan was self-employed and has had to manage the farm as a business, they weren't strangers to what they would have to do and the commitment they were making. But at the same time, they were impressed with the amount of support that Huddle House gives their franchisees.
Early on in the process, Lynne spent several weeks in Georgia, where the company is based, taking training on the Huddle House way of doing things.
The company, which was founded in 1964 in Georgia, was done so under the concept of providing customers a warm, cozy atmosphere where they could gather after events such as ballgames and enjoy good food made to order, served on real plates, along with an endless cup of coffee.
Harbin said that for the rural community of Williamsville and surrounding areas, she and Dan felt that this concept would be especially attractive, and indeed it has been.
She noted that while they are just off the interstate and do get a lot of highway traffic, they are also getting folks from the Williamsville area as well as Athens, Mason City, Lincoln, Sherman, Rochester and even Springfield to visit their establishment.
She said that even though times have been tough economically, they have been blessed to see their business continue to grow.
Harbin credits that to a few things. First and foremost, she says that she has an excellent crew working for her. With 25 employees, all local residents of the communities they serve, they have excelled in cleanliness, fast and friendly customer service, and offering quality food.
She also feels that a portion of their draw is their prices. The lunchtime specials they offer at Huddle House are very affordable, and their regular menu items are very reasonably priced.
And last but not least is the uniformity of the brand that Harbin says lets travelers know that when they see a Huddle House, they are going to get the same good food and the same price value at every location.
The process behind being named the best of the best is not a simple one. It began with an inspection by the regional manager, who scored the diner and based on those scores, nominated the Harbins for the award.
Then there was a series of additional surprise inspections. Harbin said the first group of inspectors were people from other regions and some secret shoppers.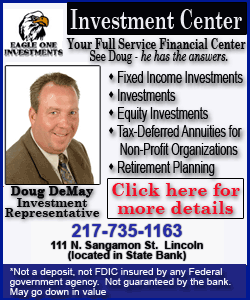 The diner is open from 6 a.m. to 10 p.m. seven days a week. Inspectors came in unannounced at any time of the day or night. Harbin noted that this was the only fair way to do things, as inspectors need to see that no matter who is working, everyone maintains the high standards that are expected of the Huddle House brand.
Once those inspections and observations were made and reported to the corporate offices, a third and final set of inspections were conducted by corporate representatives.
Those final scores then determined their placement in the competition.
The fact that the diner won the 2010 competition was no fluke. Opening in November of 2006 they didn't qualify for the '07 competition, but they were nominated for 2008 and came in fourth. In 2009 they placed second in the national competition, and of course they were the best of the best in 2010.
Locally, the diner has won the Sangamon County Department of Public Health's "Gold" award for three consecutive years. The Gold award given by the health department signifies that the diner is near perfect in cleanliness and safe food handling practices.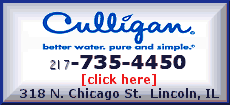 In a press release published on the corporate website, Phil Greifield, then CEO of Huddle House, spoke about the Harbins, saying: "Throughout their four years of being Huddle House franchisees, Lynne and Dan Harbin have put their best foot forward. We are proud of their continued commitment to the brand, our customers and our product. They were very deserving of a first-place finish."
As the winners of this year's award, the Harbins attended a convention in Georgia, where they were awarded a silver platter and a check in the amount of $15,000.
Today, the large publicity check that was given to signify the monetary award hangs on the wall of the diner for all to see. Harbin said that with the money they won, they rewarded those who deserved it most: their staff.
"This was a joint effort," Harbin said. "My husband and I worked hard to earn this, but we didn't do it by ourselves. We have great staff and they earned it too, and they all got nice bonuses."
The motto of the Huddle House franchise is "Any Meal. Any Time." Customers can order breakfast at dinnertime or lunch at 6 a.m.
Items on the menu range from a hearty breakfast with two meats, eggs, toast, hash browns or grits to dinners such as rib-eye steak with butterfly shrimp, and choice of sides that include a southern delight: sweet potato fries.
To view the complete menu, visit the Huddle House website at http://www.huddlehouse.com/.
[By NILA SMITH]