Benchmark oil for November delivery was up 14 cents to $81.59 a barrel at late afternoon Singapore time in electronic trading on the New York Mercantile Exchange. The contract lost 11 cents to settle at $81.47 on Monday. Earlier on Monday, it rose to $82.38, the highest level since Aug. 6.
Oil has plodded along in the $70s for most of the last year, but broke above $80 last week, bolstered in part by a rally in global stock markets. Oil traders often look to equities as a barometer of overall investor sentiment, and the Dow Jones industrial average rose 10.4 percent last month.
The Dow slid 0.7 percent overnight. Asian stock markets were mixed Tuesday.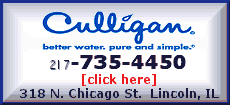 Investors will be closely watching Friday's monthly jobs survey and earnings on Thursday from Dow industrials component Alcoa Inc., a report that marks the traditional kickoff to the quarterly earnings season.
"The overhang of uncertain macroeconomic sentiment has acted as a drag on prices, and we are not convinced that those pessimistic clouds have drifted away just yet," Barclays Capital said in a report.