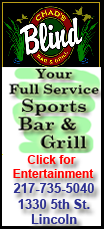 A simple blood test to show who truly needs an angiogram would help, and 6,000 people have had the gene test since it went on sale last year. It has drawbacks. It suggests too many chronic chest pain sufferers have heart disease when they really don't, and misses it in others who do.
Several heart experts say they need to see better results before they'd use it. But similar tests are used now to guide breast cancer treatment and organ transplants, and many doctors think they'll eventually prove valuable for heart disease as more genes are discovered that affect risk.
On Tuesday, an American Heart Association journal will publish details of a big international effort by scientists to pool information and find more of these genes.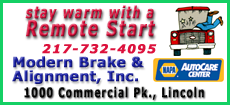 "This could ultimately really help to reduce unnecessary angiograms," Dr. Eric Topol, of Scripps Health in La Jolla, Calif., said of the test.
He led the study of the test, called Corus CAD. Topol has no financial ties to it, but some of the study authors work for its maker, CardioDx of Palo Alto, Calif., which paid for the study. The research was published Monday in Annals of Internal Medicine.
Chest pain is never a symptom to ignore; it can be a sign of a blocked artery causing a heart attack. But millions of people have chronic chest pain that might mean arteries starting to clog or another problem, even just anxiety.
The new test is for these non-emergency cases. It costs $1,195 and some insurers are paying for it on a case-by-case basis. Results take three days.
Unlike other gene tests that try to predict the odds of someday developing heart disease, this one aims to tell whether you have it now. Rather than looking for certain genes or mutations, it measures how active 23 key genes are.
Imagine a room with lots of people talking at once, trying to decide what to do. The test is like someone who can say which voices matter and what the decision is likely to be.
Scientists developed it from gene information on 226 patients, analyzed it in 640 patients, and on Monday reported a validation study of it in 526 others.
All had symptoms warranting an angiogram, in which a tube is placed in a blood vessel in the groin and dye is injected to make clogs in heart arteries show up on X-rays. It's the gold standard for diagnosing heart disease, but it costs more than $30,000 and involves a large amount of radiation.
To decide whether to order one, doctors use formulas that consider a patient's age, gender and type of chest pain. The gene test was compared to these methods. It improved diagnosis for 16 percent more patients than the leading method, as verified by angiograms they had later. That means 16 out of 100 people received a correct answer they otherwise would not have had.