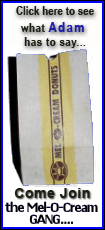 The system was forecast to fuel more showers and thunderstorms from the northern Intermountain West and the northern Rockies southward to southern California and the Southwest. Strong thunderstorms in southern Nevada and Arizona would have the potential to turn severe with hail and damaging wind gusts.
Meanwhile, as low pressure lingered over the West, high pressure would keep much of the Midwest and Deep South under dry and sunny conditions. A chilly air mass associated with the system was expected to keep these regions under cool temperatures throughout the day. After areas of morning frost in the upper Mississippi Valley and the Great Lakes, daytime highs were expected to remain up to 10 to 15 degrees below normal. Daytime highs in the South were expected to vary from seasonal values to about 10 degrees below average by the afternoon. Low humidity and breezy conditions in the South would create an increased risk of fire danger across areas of the central Gulf Coast states.
Finally, showers were forecast to persist in the northeastern quadrant of the nation as a low pressure system remained nearly stationary off the Mid-Atlantic coast. Wraparound flow associated with this system would usher Atlantic moisture ashore, fueling scattered showers and thunderstorms across the northern Mid-Atlantic states and southern New England. The heaviest rains were expected over Pennsylvania and western and southern New York.
Temperatures in the Lower 48 states Monday ranged from a low of 21 degrees at Grayling, Mich., to a high of 100 degrees at Gila Bend, Ariz.