Milestone reached for Logan County Community Health Improvement Plan

Send a link to a friend
[October 07, 2010] To improve health in Logan County, three top issues that should be addressed are adult obesity, diseases of the heart and oral health. These priority community health issues were identified as a result of a strategic planning effort facilitated by the Logan County Department of Public Health
The Logan County Community Health Improvement Strategic Planning Initiative recently completed a 12-month community health needs assessment.

The needs assessment process for community health improvement was guided by a local steering committee representing Logan County's system of medical providers, social service agencies, civic organizations, elected officials and local health department staff.

The process included the evaluation of population health data, an assessment of the local community health system, a determination of Logan County's resources to improve community health and an appraisal of future factors likely to affect the community's health.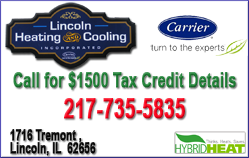 A brief description of the selected priority community health issues follows:

has been increasing in prevalence and recently was identified as a priority community health issue in the Illinois Health Improvement Plan. Thirty percent of Logan County adults are classified as obese, which is significantly higher than the 26 percent adult obesity rate for the state as a whole. Obesity is preventable and contributes to a wide variety of acute and chronic health conditions that reduce the length and quality of life.

Diseases of the heart

include forms of rheumatic fever, hypertensive heart disease, ischaemic heart disease, pulmonary heart disease, pericarditis, valve disorders and cardiomyopathy and are the second leading cause of death in Logan County. There are several risk factors for heart disease, including inappropriate blood pressure, cigarette smoking and obesity. In addition, direct contributing factors causing these risk factors include lack of knowledge, poor diet, lack of exercise, social environment, diabetes, sleep apnea and lack of access to health care.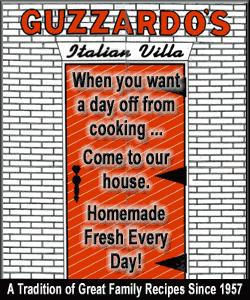 Oral health

was selected as a strategic issue because healthy teeth and gums are recognized as important to overall well-being. Poor oral health contributes to other significant health problems such as premature birth and infant mortality. Dietary factors were recognized as common contributors to obesity and poor oral health. A critical issue in Logan County is that children and adults lack access to, or don't make effective use of, preventive dental care and treatment.
An overall goal of the entire needs assessment process is to maintain involvement by all the community health system partners while assuring commitment to achieve measurable results that make a difference in the health and lives of Logan County residents.
For more information about the Community Health Improvement Plan for Logan County, call 217-735-2317. To view the completed assessments or for more information on other public health issues, visit www.lcdph.org.
[Text from file received from the Logan County Department of Public Health]