Lincoln Park District sponsoring Halloween Home Decorating Contest

Send a link to a friend
[October 07, 2010] Do you have your house decorated for Halloween? Lincoln Park District is sponsoring a Halloween Home Decorating Contest. Be scary, be funny or be creative. If you can do that, then you're exactly what they're looking for. Decorate your house and compete against other Lincoln residents.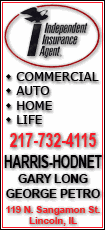 The winning first-place entrant will receive a one-year full-access membership to the Sports Center for their immediate family. Second place will be awarded a six-month full-access membership for their family, and third place will be given a three-month full access for their family.

Homes to be judged should be registered by Oct. 18. Judging will be done on the evening of Oct. 19.

You can register by calling the park district at 732-8770 or use the www.lincolnparkdistrict.com website and go to the "Contact Us" page. They will need your name, address, phone number and a brief description of your theme or decorations.

This is a free contest.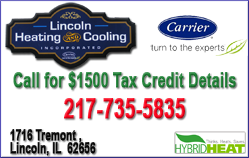 Winners will be announced in the local media and pictures may be featured on the park district's website.
The park district's Halloween FunFest will be on Oct. 28. The event will run from 6:30 to 8:30 p.m. on the indoor tennis courts. This is great family-oriented trick-or-treating. There will be plenty for all the little ghosts and goblins to do, tons of games, prizes and yes, lots of candy too! Costume judging will begin at 6:30 and will run throughout the evening. Judges will be well-known local celebrities.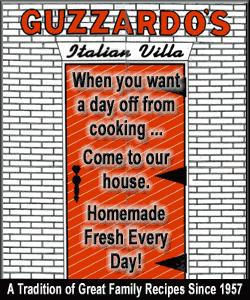 Junior Railer basketball sign-ups started yesterday and will continue through Nov. 7 at the Lincoln Park District front office. Junior Railer basketball is for boys in first through sixth grades. Grading on dribbling, shooting, passing, one-on-one and three-on-three will be on Nov. 13 at the Sports Center. Grading is broken down into specific times according to school grade levels. Regular-season play will be on Saturday mornings, beginning Dec. 4 and running through February.
[Text from file received from Roy Logan, Lincoln Park District]