On Oct. 8, 1871, the Great Chicago Fire erupted; fires also broke out in Peshtigo, Wis., and in several communities in Michigan.
On this date:
In 1869, the 14th president of the United States, Franklin Pierce (puhrs), died in Concord, N.H.
In 1918, American Sgt. Alvin C. York led an attack that killed 25 German soldiers and captured 132 others in the Argonne Forest in France.
In 1934, Bruno Hauptmann was indicted by a grand jury in New Jersey for murder in the death of the son of Charles A. Lindbergh.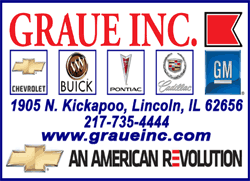 In 1945, President Harry S. Truman announced that the secret of the atomic bomb would be shared only with Britain and Canada.
In 1956, Don Larsen pitched the only perfect game in a World Series to date as the New York Yankees beat the Brooklyn Dodgers in Game 5, 2-0.
In 1957, the Brooklyn Baseball Club announced it was accepting an offer to move the Dodgers from New York to Los Angeles.
In 1967, former British Prime Minister Clement Attlee died in London at age 84.
In 1970, Soviet author Alexander Solzhenitsyn was named winner of the Nobel Prize for literature.
In 1981, at the White House, President Ronald Reagan greeted former Presidents Jimmy Carter, Gerald Ford and Richard Nixon, who were preparing to travel to Egypt for the funeral of Anwar Sadat.
In 1982, all labor organizations in Poland, including Solidarity, were banned.
Ten years ago: Polish President Aleksander Kwasniewski (kvahsh-NYEV'-skee) won a second five-year term.