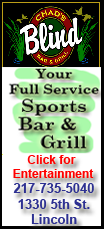 For the third straight season, the Senators enter the game with playmaker Tyrell Bolden behind center.

And for the third straight season, the Railers have spent the week preparing for Bolden's dynamic ability to make plays with his legs, not just his arm. Bolden has thrown for 917 yards and 10 touchdowns this season, while running for 535 yards and 10 touchdowns.

According to Lincoln coach Jared Shaner, the challenge Bolden presents for opposing defenses is that his biggest running plays aren't on designed runs, but on broken-down pass plays.

Those types of situations, Shaner says, are hard to script in practice.
"They'll try a few designed runs, but what makes him special is that he does a lot of things in an impromptu way," said Shaner. "It might be a situation where our defensive backs are doing a really good job in pass coverage and, instead of throwing it into coverage, he'll tuck it and take off running."

Last season, Bolden completed 5 of 11 for 30 yards and a touchdown and ran 20 times for 115 yards. In 2008, Bolden completed 8 of 13 passes for 155 yards and a touchdown and took on 12 carries for 34 yards and a touchdown.

So, not only is Bolden an explosive, multi-threat quarterback, he's also an experienced one.

"I told the kids, he's one of the top three or four athletes in our conference," said Shaner. "He just does things on the field that you can't teach. He's pretty impressive."

Leisinger lying in CS8 weeds
While Bolden's had three years to build his resume, Lincoln quarterback James Leisinger is quietly raising his own status as a dual-threat quarterback.

Leisinger is currently fifth in the Central State Eight conference in passing yards with 890 yards, completing 55 of 103 attempts. He is second in the CS8 in passing touchdowns with 12.

Lately, Leisinger has also been a threat as a runner. In the Railers' last two games, Leisinger has 23 attempts for 105 yards. Over the course of the season, Leisinger has totaled 203 yards on 52 attempts.

Those numbers combine to put Leisinger at fourth place in the conference in total yards from scrimmage. With a strong finish throwing the ball, the Railer quarterback could finish as high as third in the conference in passing yards.

Shaner said he's proud of his quarterback for the season he's had.

"I'm very proud of him. Last week, honestly, was probably the first game this season where he had some poor throws," said Shaner. "But, my quarterback coach and I were talking, and we really can't think of too many mistakes that James has made this season. He's really done a good job."
Shaner pointed out that while Leisinger isn't physically a prototype quarterback; the junior has excelled at many of the little things a coach requests of the leader of the offense.

"He's basically a fullback playing quarterback," said Shaner. "He really might be the toughest kid on the team. And it shows by the way he plays the game, the leadership he shows on the field.

"He's one of those kids who just loves to play football. He'd play every down if you let him."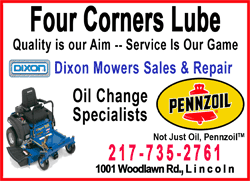 Always a classic
While Springfield enters Friday's contest with a superior 4-2 record compared with Lincoln's 2-4 mark, recent history would seem to indicate a game that will be up for grabs.

In the last five meetings between the two teams, the average margin of victory is roughly 10 points. The Railers have won two of those meetings, in 2005 and 2007.

Last season's game came down to a last-minute Lincoln drive that came up a few yards short.

Asked if last season's narrow defeat made him want tonight's game any more than usual, Shaner said, "Absolutely."

"These games are always close ones," said Shaner. "I can't remember one time in my tenure where one team has really come out and dominated. I think this year will be the same way -- another close one."
[By JUSTIN TIERNEY]