On Thursday, the Urban Institute released a report that ranks Illinois as the worst in the nation for late payments to human service nonprofits. According to the report, 72 percent of Illinois nonprofits have experienced late payments, compared with 41 percent of providers nationwide.

Illinois also received the third-worst ranking in the nation with 59 percent of nonprofits saying that reimbursements don't cover costs, and another 72 percent saying the government changes the terms of contracts and grants. The unreliability of payments and contract terms makes it difficult for these nonprofit organizations to craft budget plans or arrange services.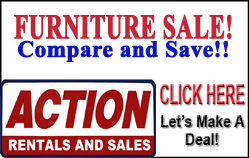 As a result, 31 percent of Illinois nonprofits said they had to reduce the number of services and programs they offer. Another 65 percent have had to freeze or reduce salaries, while 54 percent had to cut employees, 38 percent have had to draw on reserves to make ends meet, 42 percent were forced to borrow money or increase their line of credit, and 28 percent had to reduce health care, retirement or other benefits.

Unfortunately, it doesn't look like there is a light at the end of the tunnel for Illinois. Comptroller Dan Hynes released his quarterly report on the state's finances, which shows Illinois' financial status deteriorating as obligations continue to exceed revenues.

According to Hynes

' Comptroller's Quarterly, the state began fiscal 2011 in July still owing and paying on the previous year's bills. As a result, more than $6.4 billion in fiscal 2011 revenue will be used to pay last year's bills. The Comptroller's Quarterly said even though Gov. Pat Quinn borrowed $1.3 billion in July to help catch up on obligations, there are vendors and providers still awaiting payment from invoices submitted last March. In September, the backlog was $5.5 billion. Last year at that time, the state owed $2.9 billion.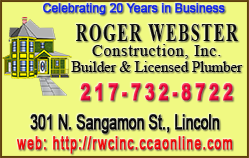 The state has until Dec. 31, 2010, to pay off all fiscal 2010 debt. Hynes' report said that to accomplish this, the state must realize three specific revenue enhancements. This includes $1.2 billion that Illinois expects to receive by borrowing against future funds owed the state from a nationwide tobacco company case, as well as revenues from interfund borrowing (though $1 billion was budgeted for Quinn to draw money from, only $263 million has been transferred in the first quarter.).
The state is also relying on the revenue generated from the ongoing tax amnesty program. The program began Oct. 1 and will extend through Nov. 8. Though originally anticipated to bring in $200 million, that estimate has since been reduced and the Department of Revenue refuses to speculate on possible returns.
According to Hynes: "A significant failure of any of these sources will place remaining fiscal year 2010 obligations in jeopardy. ... Unsatisfied payees could be forced to seek legal and judicial remedies to obtain payments in amounts unprecedented in the state's history."
In summary, the quarterly report noted: "The structural imbalance in the current budget, combined with higher debt service costs and the loss of federal stimulus revenues, creates the very real possibility that the governor and the General Assembly will face a working deficit of $15 billion or more when the fiscal year 2012 budget is crafted early next year."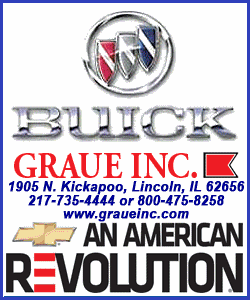 Bomke said it's clear that the public wants its leaders to prioritize, although the task is made difficult by what the people find most important, since elementary and secondary education and Medicaid consume a majority -- almost 60 percent -- of the state's budget.
Republican lawmakers have argued that core restructuring and reform, especially in Medicaid, needs to occur in order to maximize savings, eliminate fraud and abuse, and instill confidence in the public that tax dollars are being spent wisely.
The apparent conflict between the public's willingness to consider paying more to protect some services, and their opposition to raising taxes, may indicate that Illinoisans do not have confidence that the current administration and its legislative leaders have made a serious attempt to pare spending.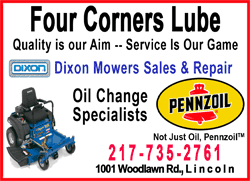 Finally, a new report from Bloomberg News shows that Illinois is also faring poorly when compared with some foreign governments not known for solid financial management. Not only is Illinois tied with California for the worst credit in the nation, but Bloomberg found that Illinois recently had to pay a higher interest rate to borrow money than Mexico, Portugal and Peru.
Mexico defaulted on its debt in 1982, and Portugal is consistently listed as among the most financially troubled nations in Europe. The state paid a top yield of 7.35 percent -- more than Peru, which had a top rate of 7.1 percent. Just like an individual with a poor credit rating, when a state or country seeks lenders, it may be forced to borrow at a higher interest rate if the state or country is considered a poor credit risk.
In less than two years, Illinois has seen its credit rating drop eight times, and one credit rating agency has warned that the state could receive another drop soon. If that occurs, Illinois will have had three times as many credit rating drops under Quinn as it saw under former Gov. Rod Blagojevich, who held the previous record for the most credit rating drops.
[Text from file sent on behalf of Sen. Larry Bomke by Illinois Senate Republican staff]