The Harvest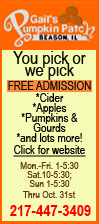 of Talents ministry is unique in that it calls on those who participate to share their God-given talents to raise funds to meet hunger needs. Hundreds of handmade items, most one-of-a-kind, will fill the shelves of the Fellowship Center. Items will range from tiny tree ornaments and delicate necklaces to large pieces of furniture and quilts of original design. Shelves of jams, jelly, salsa, mincemeat and pickles will be offered for sale as well as a large variety of baked goods, chocolates and candies. Photographs, woodworking, jewelry, stitchery, baby garments and toys will be offered for sale along with shelves filled with gifts from around the world, Christmas decorations and trims. "Critters in the Garden" will cater to garden enthusiasts and pet lovers.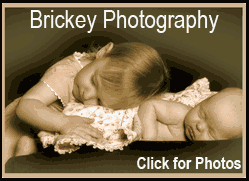 Both breakfast and lunch will be served. For breakfast, 2,300 caramel-pecan and cinnamon rolls will be offered fresh from the oven. Luncheon fare will include homemade vegetable soup (cooked outside in large black kettles), sandwiches and a variety of homemade pies.

"Outside the Harvest," in the church parking lot, guests may feast upon a host of culinary delights including smoked pork sandwiches, French crepes, scones, deep-fried potato chips, caramel apple sundaes, snack mixes, cider floats, as well as flavored coffee, hot cider and hot chocolate. Musicians will stroll the area, providing a festive touch to the day.

The 5K Harvest Run and 1 mile Fun Run/Walk, in cooperation with the Lincoln Area YMCA, will kick off at 8:30 a.m. Special activities for children in kindergarten through fourth grade will be available from 9 to 11 a.m.

Harvest Day climaxes with a 2 p.m. auction featuring unique handmade quilts, needlework, photography, repurposed items, jewelry and other one-of-a-kind items.

The Harvest of Talents had its beginning in 1984, when it was founded as a unique ministry of the Lincoln church. The mission statement reads:

"Harvest of Talents for World Hunger is a worldwide Christian ministry that utilizes every person's God-given talents and relies upon God's blessings to multiply these efforts to raise funds that will help alleviate spiritual and physical hunger."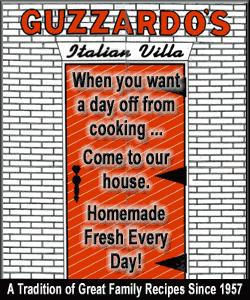 To this end hundreds of people from across the country and around the world have contributed the "work of their hands" to the local cause. The ministry, constantly expanding to include the talents and skills of contributors, has grown to become a year-round project that includes Spring for Tea, Princess Tea, MannaFest:Harvest of the Bands, a Musical Offering for World Hunger, and a holiday cookie walk and tour of homes.
Containers will be on-site the day of the Harvest of Talents to receive nonperishable items for the Lincoln-Logan County Food Pantry.
Taking as its Scripture 1 Peter 4:10 -- "Each one should use whatever gift he has received to serve others, faithfully administering God's grace in its various forms" -- the Harvest ministry has raised $1,452,364.33 in the past 26 years. Every penny of this amount has been channeled through International Disaster Emergency Service, a Christian organization based in Kempton, Ind., to provide physical and spiritual food to those in need. Food has been provided to 19 countries in the world, including the U.S.
Those interested in learning more about this ministry or contributing may call Lincoln Christian Church at 217-732-7618 or e-mail harvestoftalents@comcast.net. To learn more about International Disaster Emergency Service, visit www.ides.org/hungerprograms.php.
All funds raised by the 2010 Harvest of Talents for World Hunger will be presented to IDES during a service of celebration at 10 a.m. Oct. 24 in the chapel at Lincoln Christian University.
[Text from file received]