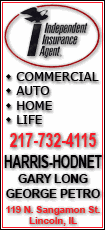 Champagne was on ice, but first the AL West champions slipped on red t-shirts, fitted themselves with goggles and toasted the first playoff series victory in franchise history with plastic bottles of ginger ale.
The bubbly flowed only after Josh Hamilton left the room.
The major league batting champion, who overcame alcohol and drug problems to revive his career, appreciated the show of support.
"I'm speechless. This is so unbelievable," Hamilton said Tuesday night after the Rangers beat Tampa Bay 5-1 in the decisive Game 5 of the AL division series.
"For my teammates to understand why I can't be part of the celebration, for them to adapt it, it's amazing," he added. "It shows a lot about them."
Cliff Lee added another impressive line to his sparkling October resume, striking out 11 in a six-hitter that stopped the Rays from finishing an improbable comeback in a series in which the road team won every game -- a first in major league history.
"It was a lot of fun, I know that much," Lee said. "We had our back against the wall today and we came out and performed."
The Rangers will host the defending champion Yankees in the opener of the best-of-seven ALCS on Friday night. Texas' three previous playoff appearances ended with first-round losses to New York, in 1996, '98 and '99.
The teams split eight games during the regular season, including Texas' three-game sweep at home in September. Lee beat the Yankees twice in last year's World Series for Philadelphia.
"It's something a lot of these guys have never been a part of, I've never been a part of, so it's exciting," Hamilton said. "We'll be ready."
Ian Kinsler hit a two-run homer in the ninth inning for Texas, the only active major league franchise that hadn't won a playoff series.
Lee improved to 6-0 with a 1.44 ERA and three complete games in seven career postseason starts, striking out 54 and walking six in 56 1-3 innings. He had 21 strikeouts and no walks in 16 innings against Tampa Bay.
"I don't think you can ask any more of a guy," Rangers manager Ron Washington said.
The left-hander, acquired from Seattle in July, allowed just two baserunners after working through a third-inning jam and retired his final nine batters.
"He was the Cliff Lee that everybody is used to seeing and he got the job done tonight," said Rays outfielder Carl Crawford, who might have played his last game with Tampa Bay because he can become a free agent after the World Series.
When B.J. Upton popped out to shortstop for the final out, Lee didn't even watch the ball drop into Elvis Andrus' glove. He simply walked toward catcher Bengie Molina and the two hugged as Rangers players poured onto the field to mob them.
"It's a dream come true," said outfielder Jeff Francoeur, who was acquired in a trade from the New York Mets on Aug. 31.
"I always wanted to know what it would be like to play in New York in October," Francoeur added. "I wished it was with the Mets at first, but now I'll be up there playing the Yankees."
The Rays had the AL's best record this season, giving them home-field advantage in the playoffs. But they lost all three games at Tropicana Field, managing only two runs.