ALMH offers diabetes class

Send a link to a friend
[October 13, 2010] Abraham Lincoln Memorial Hospital is seeking people with diabetes for classes that take a different approach to improving self-management of diabetes. The Conversation Map program is driven by conversation and built on the belief that people learn by being engaged -- hearing, seeing, exploring, discussing and doing.
There are four, two-hour sessions in the program:
"On the Road to Better Managing Your Diabetes"
covers many of the basic concepts one needs to know as they relate to managing diabetes.

"Diabetes and Healthy Eating"

engages participants in a detailed discussion about the connection between food and diabetes and the importance of healthy eating to managing diabetes.

"Monitoring Your Blood Glucose"

engages patients in a discussion about the importance of monitoring blood glucose, managing high and low blood glucose, and how to use the results from monitoring to better manage diabetes.

"Continuing Your Journey with Diabetes"

focuses on complex concepts related to diabetes, including the natural course of diabetes, the medicine options that exist, what insulin is and how it works, long-term complications associated with diabetes, and the key ABCs: A1C, blood pressure, cholesterol.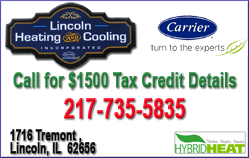 The general class schedule is Tuesday evenings from 6 to 8 p.m.
A waiting list is kept for alternate class times.
Required: Physician's order, completion of registration form and needs assessment form, and verification of class attendance by instructor.
(See publicity.)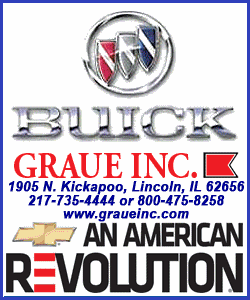 Schedule
October: Wednesdays, 6-8 p.m.
ALMH, Conference Room B (basement)
Session 1: Oct. 13

Session 2: Oct. 20

Session 3: Oct. 27

Session 4: Nov. 3
November: Tuesdays, 6-8 p.m.
ALMH, Lincoln Conference Room
Session 1: Nov. 2

Session 2: Nov. 9

Session 3: Nov. 16

Session 4: Nov. 23
December: Tuesdays, 6-8 p.m.
ALMH, Lincoln Conference Room
Session 1: Dec. 7

Session 2: Dec. 14

Session 3: Dec. 21

Session 4: Dec. 28
Contact Jennifer DiPasquale, registered and licensed dietitian, certified diabetes educator, and program facilitator. E-mail is preferred at diabetes@almh.org or call 217-732-2161, ext. 75199.
[Text from file received from Abraham Lincoln Memorial Hospital]