South Korea this year is hosting a series of meetings by the Group of 20 leading advanced and emerging economies that will culminate in a gathering on Nov. 11-12 set to be attended by President Barack Obama and leaders from other G-20 members including China, Germany, Japan, Britain, France, Indonesia, Turkey and Brazil.
The event carries great prestige in South Korea, which will be the first non-Group of Seven country as well as the first nation in Asia to host a G-20 summit. The group has become the leading forum for steering the global economy since the outbreak of the world financial crisis in 2008, supplanting the G-7.
Cho Hyun-oh, commissioner general of the Korea National Police Agency, said that the Seoul summit is expected to draw 32 heads of state and leaders of international organizations as well as 10,000 total participants.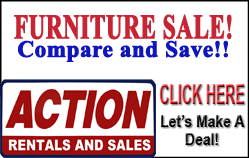 "Violent riots that have become common practice at large-scale international events are expected to take place during this summit as well," the uniformed Cho told journalists from foreign news organizations. "Recently, international terrorism is on the rise and risks related to North Korea still remain."
He said that his agency was working with South Korea's military, Interpol and foreign intelligence services to ensure that world leaders will be protected and the summit will be successfully carried out.
Separately, South Korea's Joint Chiefs of Staff said Sunday that the country's military will also go on high alert to cope with any possible provocations by North Korea and terrorist groups.
"The highest-degree of military readiness" will be arranged to help ensure a safe and successful G-20 meeting, the JCS said in a statement.
Cho said that as the event approaches, nationwide police forces will gradually go "on high alert and 50,000 police officers will be mobilized, which is the largest ever."
He referred to previous anti-globalization protests that were disrupted by demonstrators, such as a World Trade Organization meeting in Seattle in 1999 and an International Monetary Fund gathering in Prague the following year.