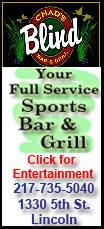 NASCAR chairman Brian France announced the move from unleaded gasoline to a cleaner blend Saturday at Charlotte Motor Speedway. He says the goal is to use the gasoline beginning with next season's opener at Daytona.
The Sunoco Green E15 fuel blend is a mixture of 15 percent ethanol and 85 percent gasoline. It is a clean-burning, high-octane motor fuel that is produced from renewable sources that Sunoco will get from the Midwest.
The fuel will be blended at Sunoco's facility in Marcus Hook, Pa. The new fuel will be pumped directly from tankers at the track, rather than from onsite underground storage tanks.