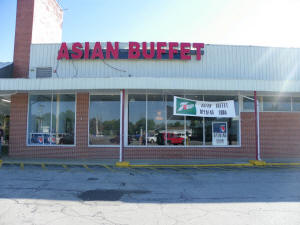 Asian Buffet grand opening in Lincoln Friday

Send a link to a friend
[October 21, 2010] Mike James, manager of the Asian Buffet at 819 Woodlawn Road in Lincoln, has been busy handling all the details that go into opening up a new eatery. There are tables, chairs, dividers and all the other things to get in place. Plus all the little things like fire extinguishers, napkins, tablecloths, aprons and more to have all ready for the grand opening.
Mike and the owner of the buffet, Xing Hua ou, are from Hong Kong by way of Chicago, and they have restaurants in St. Louis and Cicero as well as the Windy City. Mike stressed that the restaurant, although primarily serving up Asian cuisine, will also have something for everyone's taste. They will have pizza, barbecue ribs, mussels, shrimp and hot dogs besides their signature dishes.

The restaurant will be open seven days a week from 11 a.m. till 9 p.m. except Friday and Saturday, when they will close at 10 p.m.

The menu shows 17 lunch specials all for only $4.75 to help a diner's budget.

The restaurant will also have a lunch buffet at $5.99, with children's prices even lower. The dinner buffet will cost $7.99, again with discounts for children under 10 years old.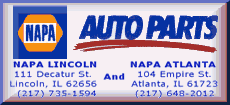 To make the prices still more family-friendly, children under 3 can nibble on foods from the buffet for free.
The weekend buffet will feature seafood, including crab legs and shrimp, for the seafood lovers in a family, besides all the other dishes to choose from.
James says that in all, the restaurant will have 200 different items to choose from, including an ice cream bar to finish off a great meal.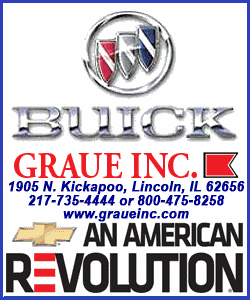 James said people will be surprised by all the foods at Asian Buffet.
"This is different. We prepare our foods differently than other Chinese restaurants," he said. "People will really like the taste."
James said they will specialize in international cuisines like Filipino, Korean, Japanese, Cantonese, Mandarin, Hunan, Szechuan, Chinese and Vietnamese.
The grand opening is set for Friday at 11 a.m., and James invites the community to come out and visit and find out for themselves that the Asian Buffet has meals they will enjoy and want to come back for time and time again. They will have a takeout menu, as well as buffet and sushi to go.
[By MIKE FAK]