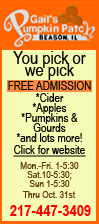 Michiel (MIKE'-al) Oakes had admitted at trial that he killed his girlfriend's ex-husband, Mark Stover. A Skagit County Superior Court jury had to determine whether Oakes did it in self-defense as he claimed.
The Skagit Valley Herald reports that in a verdict announced Friday afternoon, jurors rejected the self-defense argument. Prosecutors say Oakes faces a sentence of 20 to 27 years.
Stover disappeared a year ago, and his body was never found. His clients included members of Pearl Jam and Nirvana, moviemaker Cameron Crowe, Starbucks Chairman Howard Schultz and Mariners outfielder Ichiro Suzuki.
Oakes testified Stover had been stalking and threatening him.
___
Information from: Skagit Valley Herald, http://www.skagitvalleyherald.com/