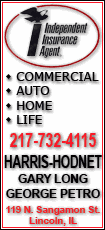 To do that, the Shiite-ed political opposition will have to overcome what it says are government attempts to stack the deck against it through election tampering. And even then, the 40-seat parliament has limited powers, making it little more than a potential forum for demanding more accountability if Shiites do make a strong showing.
The tension roiling Bahrain, a key American ally that is home to the U.S. Navy's 5th Fleet, began in August when security forces carried out a wave of arrests against prominent Shiite activists and supporters accused of trying to destabilize the country. More than 250 people have been detained.
The crackdown touched off streets riots and an outcry from international rights groups. That prompted an even harsher response from authorities: strict oversight of Shiite mosques and charges of coup plotting against 23 Shiites, including several well-known opposition figures.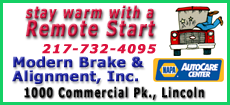 Bahrain's majority Shiites say they only seek greater rights for a marginalized community.
The first election results are expected hours after polls close.
Four years ago, the vote was marred by allegations of irregularities. The authorities rejected those claims.
This time, the accusations are the same. Opposition groups complain about the lack of international election monitors and districts allegedly gerrymandered to undercut the Shiites' population advantage.
Bahrain is one of the few Arab nations with a Shiite majority, though it is dominated by Sunnis, like Iraq was under Saddam Hussein.
A flier by the largest Shiite party, Al Wefaq, is shaped like a hand signaling halt to protest "political naturalizations" -- a reference to a population-boosting program that has offered Bahraini passports to thousands of Sunnis from Syria, Saudi Arabia and other Mideast states. The opposition groups worry that authorities can easily sway the voting of the new citizens, who often are given roles in the military or security forces.
Bahraini authorities strongly dismiss fears the voting will be anything but fair. They say more than 290 local election monitors will be dispatched around the country and webcams will offer streaming video from polling stations to the election website.
Bahrain's foreign minister, Sheik Khalid bin Ahmed Al Khalifa, said international monitors are "only needed for countries that have faulty election procedures, not like Bahrain."
A top election overseer, Hameed Habeeb, said clean-voting procedures will be followed "to the very last detail."