Victor Ivanov, the head of Russia's federal drug control agency, says he provided U.S. officials in Kabul months ago the coordinates of 175 laboratories where heroin is processed. He says U.S. Drug Enforcement Agency officials there have told him they are awaiting U.S. military approval to take down the labs.
"For some reason they are unable to carry out any operations to destroy these laboratories, because there is a delay from the military side," Ivanov told The Associated Press through an interpreter in an interview this week. Ivanov was in Washington for a meeting of a commission on drugs set up by the U.S. and Russian presidents to improve cooperation.
The DEA declined to comment except to say it does not confirm or deny information shared by other nations.
Russia has long complained that the U.S. and NATO refusal to implement poppy eradication programs in Afghanistan is contributing to a flood of Afghan heroin into Russia. U.S. officials have argued that destruction of poppy fields would drive Afghan farmers into the arms of the Taliban.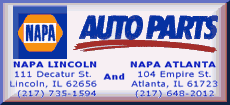 Russia claims that drug production in Afghanistan has increased exponentially since the U.S.-led invasion that overthrew the Taliban government in 2001. It says smugglers freely transport Afghan heroin and opium north into Central Asia and Russia and onward to Western Europe.
Ivanov has said that Russia alone has 2 million opium and heroin addicts.
NATO has urged Moscow to contribute to the war effort in Afghanistan by training more counternarcotics agents and providing helicopters to the Afghan government's air force.