Survey shows that Logan County parents are making a difference in their children's lives

Send a link to a friend
[October 23, 2010] A new media campaign set to be rolled out this month in Logan County sends parents the message that they are making a difference in the lives of their children. This is the third and final phase of a campaign that started in 2008 with "Who is shaping your teen's future?" The campaign encourages parents that they can and do make a difference in their children's lives, especially when it comes to their child making good choices about alcohol, tobacco and other drugs. (See publicity.)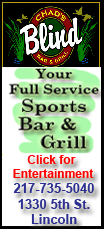 Information used for this media campaign by Chestnut Health Systems is from the Illinois Youth Survey, a statewide survey that is offered for free to sixth-, eighth-, 10th- and 12th-graders every two years. In the spring of 2010, 10 schools in Logan County participated in the Illinois Youth Survey. That is an increase from the five Logan County schools that participated in 2008.

The majority of the questions in this anonymous survey ask students about their thoughts and behaviors related to the use of alcohol, tobacco and other drugs. Other questions ask about topics such as violence, abuse, bullying, gambling, nutritional habits, physical activity, grades, absenteeism and family relationships.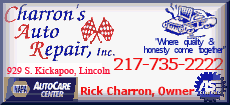 Results from Logan County on the 2010 Illinois Youth Survey show that positive changes have been made. In 2008, 4 out of 10 Logan County 10th-graders reported that if they drank, they would "never" be caught by their parents. Two years later, in 2010, only 3 out of 10 10th-graders said that they'd never be caught drinking. If that improvement continues to occur every two years, then by 2016 there will be very few underage youth who are sure they won't get caught drinking.
And what is the effect of this? Consider that in the same two years of the improvement in parents stopping kids from drinking (between 2008 and 2010), the actual percent of Logan County 10th-grade students who used alcohol in the past 30 days went from 43 percent in 2008 to 27 percent in 2010. There is a good likelihood that at least part of that drop is directly related to the increased parent effort to keep their youth away from opportunities to drink.
This type of specific information will help Chestnut Health Systems, in conjunction with local task forces, to develop effective tools and solutions for the prevention of youth substance abuse and related problems in Logan County.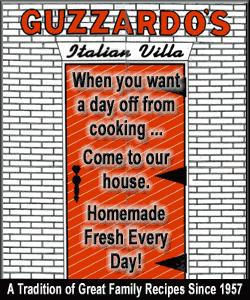 Those who administer the Illinois Youth Survey are very careful to maintain the confidentiality of both the students and the schools that take the survey. To prevent results from a single school being publicized, results are made public at the county level only if more than one school took the survey. Statewide survey results as far back as 1998 are available at www.illinoisyouthsurvey.org.
For more information or if you would like to learn more about becoming involved in a Logan County coalition against alcohol, tobacco and other drug use, contact Camille Springer, Logan County Community prevention coordinator, at Chestnut Health Systems, 309-451-7843 or 1-800-883-2418, ext. 7787.
[Text from file received from Chestnut Health Systems]