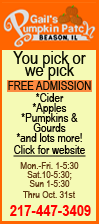 Benchmark oil for December delivery was down 30 cents to $82.22 a barrel at late afternoon Singapore time in electronic trading on the New York Mercantile Exchange. The contract rose 83 cents to settle at $82.52 on Monday.
Crude inventories likely rose 1.5 million barrels last week, according to analysts surveyed by Platts, the energy information arm of McGraw-Hill Cos. The American Petroleum Institute plans to announce its inventory numbers later Tuesday while the Energy Department's Energy Information Administration reports its weekly supply data Wednesday.
"While the numbers could bring some surprises this week, one week's report will not change a continued bearish supply-usage situation as large supply surpluses will remain intact," Ritterbusch and Associates said in a report.
Crude will likely hover above $80 until the Federal Reserve details possible measures to spur economic growth, known as quantitative easing, at its meeting Nov. 2 and 3.
"Energy futures could continue to chop sideways through the rest of this week as both the bulls and the bears are apt to exercise caution ahead of next week's Fed meeting," Ritterbusch said.