Fall to-do list
By John Fulton

Send a link to a friend
[September 01, 2010] Fall is rapidly moving in on us, and the opportunity to do things for the lawn, garden and trees is upon us. There are plenty of things to be done, if the body and soul are willing.
Let'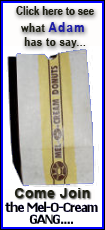 s start with the lawn. As mentioned before, the ideal seeding time is until Sept. 10. Bare soil rates are about 4 pounds of seed per 1,000 square feet, and overseeding existing grass is about half that. This is also an excellent time for fall lawn fertilizer. Apply enough to get about a pound of nitrogen per 1,000 square feet (about 8 pounds of 12-12-12). This fertilizer application will also help trees and shrubs. Fertilizing and seeding can be done close together as long as the fertilizer rates don't get out of hand. Too much salt in fertilizer can cause seed germination problems.

A couple of weeks from now is also a great time to treat perennial broadleaf weeds in lawns, but you can't mix this operation with seeding. You'll have to wait until spring for the weed control operation. This is also a great time to aerate or dethatch. Grub treatment time is also upon us, since we wait about a month later to help with Japanese beetles.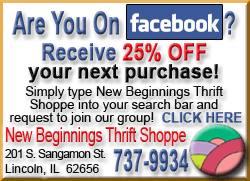 Watering perennials when the weather is dry should also be on the to-do list. Perennials that lose leaves each fall are putting their last bit of energy into the roots this time of year. After returning to dry conditions, watering is the best way to provide optimum conditions for the critical fall period. Evergreens are even more critical. It is a great idea to provide an inch of water each week for all evergreens until the ground freezes up for the winter. Evergreens continue to lose water through needles or leaves throughout the winter. A layer of mulch will help stabilize the ground temperatures, but wait until soils get cold to apply mulch. Mulch is intended to prevent wide swings in temperature.
We can also plant spring flowering bulbs. We may be a little on the early side, but it takes time to plan, obtain and plant bulbs. It's always better to have a bulb in the ground than to try to hold them for another growing season if the weather turns sour on us. Pay particular attention to some of the less common bulbs or colors. Summer flowering bulbs should generally be dug after the first killing frost, since they aren't hardy enough to survive the winter in the ground.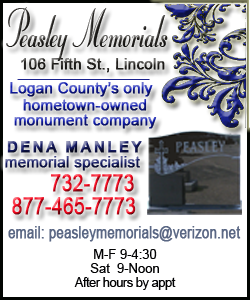 Keep that garden going. We can even try some fall lettuce, mustard greens, radish and spinach. We may be pushing the spinach, but it will all depend on the fall. Many times late-planted spinach will overwinter and give you an early start next year.
Pay attention to insects and diseases on garden crops to keep the crop productive until frost takes it out. Pay particular attention to vining crops for beetle control. Beetles are rapidly leaving cornfields and settling on pumpkins and squash. Controlling the beetles will help prevent the wilt virus that can be spread by them. The vining crops have also been attacked by powdery mildew it seems. Fungicides such as Daconil, mancozeb or the organic neem should help. They should also help the fungal diseases on tomatoes.
A couple of "don'ts" should also be mentioned. It is really a rotten time of year to prune anything. Pruning spurs new growth and it will almost assuredly be winterkilled. Also, don't try to control crabgrass. It is a rapidly dying annual, which means another couple of weeks will turn it brown anyway. Start your control program around April 1 next spring with a preventive treatment. Then make sure you repeat the treatment in six to eight weeks to prevent the type of mess many are enduring this season.
[By JOHN FULTON, University of Illinois Extension, Logan County]