Incident: Cannabis seizure, manhunt

Location: Interstate 55 at milepost 123 in Logan County

Date/time: Sept. 1, 11:50 p.m.

Individuals involved:
William Gonzalez, 35, Chicago (arrested)

Nicholas V. Quintero, 20, Chicago (arrested)

Andrea Munoz, 18, Chicago (released)
Assisting agencies: Logan County Sheriff's Department, Lincoln Police Department, Sangamon County Sheriff's Department, Illinois State Police Zone 4 Investigations, Drug Enforcement Administration, Illinois Department of Transportation Aeronautics, Illinois State Police Air Operations, multiple local agencies from Logan and Sangamon counties
Narrative:
On Wednesday at approximately 11:50 p.m., an Illinois State Police sergeant stopped a 2010 Chevrolet Malibu traveling at 92 mph on Interstate 55 southbound near milepost 123. During a consent search of the trunk, two male Hispanics -- Gonzalez, the driver, and Quintero, the passenger -- re-entered the vehicle and fled the scene. While the vehicle was leaving, the state police sergeant grabbed a piece of luggage and threw it into the grassy shoulder and ditch area.
The sergeant attempted to stop the vehicle a second time and terminated his efforts after losing sight of the vehicle. He returned to the original location to retrieve the luggage. Inside he found approximately 11 pounds of package cannabis.
At approximately 3 a.m., a Logan County K9 deputy found the suspect vehicle abandoned and stuck in the mud near a farmhouse just west of I-55 and Exit 123. As the deputy investigated, he observed a male Hispanic, later identified as Quintero, run toward a cornfield that surrounded the residence and barn area of the property. The deputy released his canine but lost the track when the dog stopped and alerted on a large bundle of cannabis hidden under the axle of a parked farm trailer next to the cornfield.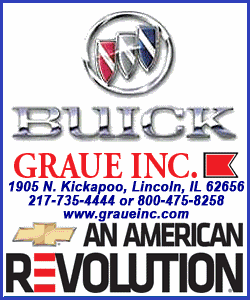 A perimeter was established around the field. Illinois State Police Air Operations and IDOT Aeronautics were contacted. At approximately 7:30 a.m., the weather cleared, allowing the IDOT helicopter and ISP plane to begin an air search of the area. During the air search, Logan County dispatch received a call from a citizen who observed two Hispanic males (Gonzalez and Quintero) run out of the weeds along the interstate and enter a vehicle that had stopped and pick them up on the shoulder of I-55 southbound at Exit 123.
At approximately 8:15 a.m., the suspect vehicle, a 2010 Honda driven by Munoz, was stopped by state police and officers from multiple agencies at the Love's Truck Stop at Exit 109. Gonzalez, Quintero and Munoz were taken into custody. Agents with ISP Zone 4 and DEA interviewed the suspects.
Munoz was released with no charges. Gonzalez and Quintero were arrested and will be charged in Logan County with cannabis trafficking, possession of cannabis more than 5,000 grams, possession of cannabis with intent to deliver, obstructing/resisting a peace officer and other traffic offenses. Approximately 33 pounds of cannabis was recovered.
___
The public is reminded that all individuals are presumed innocent until charges are proven in a court of law.
[Illinois State Police District 9 news release]