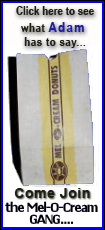 The USDA employees worked next to areas where roughly 7.7 million caged hens laid eggs at the two operations, but agency spokesman Caleb Weaver said their main duties are "grading" the eggs and they aren't primarily responsible for looking for health problems.
In response to the outbreak that has led to a recall of about 550 million eggs, the U.S. Food and Drug Administration examined the Wright County Egg and Hillandale Farms and noted in a report this week that inspectors found rodents, wild birds, seeping manure and maggots in the operations there.
Weaver said the USDA employee who oversaw grading at the facility did not recall anyone raising issues.
Two former workers at Wright County Egg facilities, Robert and Deanna Arnold, said they reported problems such as leaking manure and dead chickens to USDA employees, but nothing was done.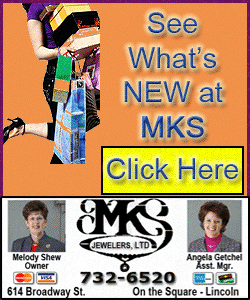 The USDA "graders" worked in buildings adjacent to where hens laid eggs, focusing on weighing, measuring and inspecting eggs before they were packaged. They are the people who determine if an egg is A or AA, for instance.
"It didn't matter which USDA officer was working, if we reported something they would just turn their heads," Deanna Arnold said. "They didn't care."
The Arnolds said the USDA workers rotated in and out of the facility every week or two.
Arnold recalled that when she advised one USDA employee of a problem, she was told to ignore it.
"She just said go back to doing your job and that there was nothing they could do," Deanna Arnold said.
The Arnolds worked at Wright County's Galt Farm and another at Alden, Iowa, on and off over several years from the early 1990s to late 2008 and early 2009, when they left to seek other work because of dissatisfaction with the company.
The couple, who now manage a hog farm near Garrison and raise their own chickens, said they saw numerous problems while working at the plant.
Deanna Arnold said she worked on the line sorting eggs and saw live and dead chickens on the conveyer system that carries eggs from the poultry house to the USDA-staffed packing area. She said she also saw mice, tools and even a live cat on the conveyer system in the plant.
Her husband said he saw manure leaking from buildings and piles of manure that stood 40 feet high.
They also said boxes that contained eggs that were cracked in shipping and rejected by stores were returned to the distribution center. Although by then they were weeks old, some eggs that were not cracked were repackaged and sent back out, Robert Arnold said.
"I complained that that was wrong because they were old eggs, and the USDA person said it was OK because they do it all the time," he said.
Weaver said USDA graders must report unsanitary or other conditions that would require them to withhold grading services. Graders are paid through fees producers pay to the USDA. Only graded eggs can be sold to consumers at stores. Weaver said an investigation of Wright County Egg is continuing.
Agriculture Secretary Tom Vilsack said in a statement to the Associated Press that the recall "exemplifies the critical need to make significant improvements" in the nation's food safety system and that the Obama administration had made food safety a top priority.