Even though the Mariner Energy-owned platform that erupted in flames Thursday was just 200 miles west of the site of the spill, everything from the structures to the operations to the safety devices were different.
Yet, when word spread of the latest mishap, Gulf Coast residents could only think of the three-month BP spill that began after the drilling rig Deepwater Horizon exploded on April 20, killing 11 workers.
"It's unbelievable," said Sophie Esch, 28, a graduate student at Tulane who is from Berlin, Germany. "They should finally stop drilling in the Gulf. They should shut down all the drilling out there and not give permission to do any more. They've shown that it's just unsafe."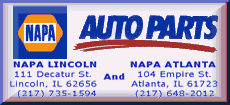 The Coast Guard initially reported that an oil sheen a mile long and 100 feet wide had begun to spread from the site of the blast, but hours later said crews were unable to find any spill. The company that owns the platform, Houston-based Mariner Energy, did not know what caused the fire.
Workers who were pulled from the water told rescuers that there was a blast on board, but Mariner's Patrick Cassidy said he considered what happened a fire, not an explosion.
Platforms are vastly different from oil rigs like BP's Deepwater Horizon. They are usually brought in after wells are already drilled and sealed.
"A production platform is much more stable," said Andy Radford, an API expert on offshore oil drilling. "On a drilling rig, you're actually drilling the well. You're cutting. You're pumping mud down the hole. You have a lot more activity on a drilling rig."
In contrast, platforms are usually placed atop stable wells where the oil is flowing at a predictable pressure, he said. A majority of platforms in the Gulf do not require crews on board.
Many platforms, especially those in shallower water, stand on legs that are drilled into the sea floor. Like a giant octopus, they spread numerous pipelines and can tap into many wells at once.
The Deepwater Horizon was drilling a well a mile beneath the sea, which made trying to plug it after it blew out an incredible challenge, with BP trying techniques never tested. The platform was operating in 340 feet of water in a shallow area of the Gulf known as a major source of gas.
Responding to any oil spill in such shallow spots would be much easier than in deep water, where crews depend on remote-operated vehicles to access equipment on the sea floor.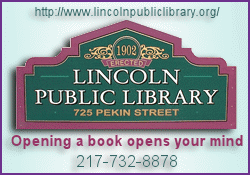 Platforms do not have blowout preventers like deep water rigs that are supposed to shut down wells if there is problem. But they are usually equipped with a series of redundant valves that can shut off oil and gas at different points along the pipeline.
Mariner Energy officials said there were seven active production wells on its platform, and they were shut down shortly before the fire broke out. The Coast Guard said they would continue to monitor the platform to make sure no leaks.
Houston-based Mariner Energy said it did not know what caused the fire. The platform was still intact and a small portion appears burned, Cassidy said. Louisiana Gov. Bobby Jindal said the company told him the fire began in 100 barrels of light oil condensate.
Photos showed at least five ships floating near the platform. Three of them were shooting great plumes of water onto the machinery, an image similar to when the Deepwater Horizon exploded, Crews decided to let that blaze burn itself out, and the rig sank into the Gulf two days after the blast.
On the Mariner Energy platform, the fire was out less than 12 hours.
A Homeland Security update obtained by The Associated Press said the platform was producing 58,800 gallons of oil and 900,000 cubic feet of gas per day. The platform can store 4,200 gallons of oil.