Moves were modest because traders don't typically make big bets before such an important reading on the nation's economy. Stocks were pummeled throughout August as data piled up that showed economic growth is slowing down, which could eventually be a drag on corporate earnings. But stocks have rallied during the first two days of September after some more encouraging reports on manufacturing and housing.
Continuing that rally into the long holiday weekend hinges on whether there are signs of improvement in the jobs market. Unemployment remains high and people are cutting back on spending because of job worries. The unemployment rate is expected to have climbed to 9.6 percent in August from 9.5 percent in July.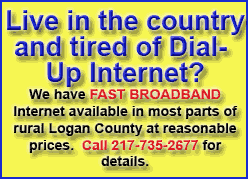 The Labor Department is expected to report private employers added 41,000 workers in August, the fewest since January, according to economists polled by Thomson Reuters. The unemployment rate cannot drop until employers significantly ramp up hiring.
Employers are slow to add new workers because of uncertainty over potential costs tied to recently passed health care and financial regulation reform as well as looming tax hikes.
Because of layoffs of temporary census workers, a total of 100,000 workers likely lost jobs overall last month.
Beating, or even meeting, those modest expectations might be enough to allay investor concerns that the economy is falling back into recession and keep the market moving higher.