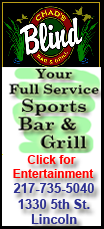 Hilton's spokeswoman had no immediate comment.
Moreno preliminarily valued those lost opportunities at $160,000. But the judge wants more information about Hilton's contract before finalizing the amount. The investors initially wanted $8.3 million.
The judge's decision follows Hilton's arrest last weekend in Las Vegas on cocaine possession charges. Hilton told police the small amount of cocaine was not hers.
Copyright 2010 The Associated Press. All rights reserved. This material may not be published, broadcast, rewritten or redistributed.