It took Rep. Gabrielle Giffords' campaign just hours to start hitting Kelly on the airwaves for his stance on Social Security. That's because Giffords, like dozens of other Democrats around the country facing tough re-election bids in a political environment that favors the GOP, was trying to score a knockout punch against her rival before he had a chance to introduce himself to voters.
It's a time-tested tactic in political campaigns, particularly when an incumbent is facing a lesser-known challenger, or when a seat is up for grabs after a lawmaker's retirement or departure. And with Democrats at risk of losing their grip on Congress in the November elections, going negative early and often is regarded as a necessity.
Polls show voters leaning toward the GOP -- disillusioned with President Barack Obama, dissatisfied with the direction of the country and skittish about the sagging economy. So the idea, strategists and campaign watchers say, is for Democrats and their allies to portray Republicans as an even worse alternative to the devil they know.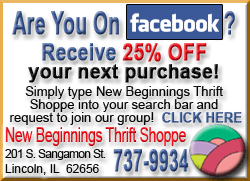 "Things are looking so bad for Democrats that their only hope is to come out early and simply disqualify the Republican," said University of Wisconsin political scientist Ken Goldstein, who studies political advertising.
Unlike in most years, when the party in power can afford to boast about its candidates in the early stages of a race before going hard after its opponents in the closing days, Democrats are skipping the pleasantries this particularly grim year, Goldstein added.
"Usually people like to serve a little sorbet before the main course, but things are so dire now that they're jumping right into dinner," he said.
Giffords had the financial wherewithal to do so, knowing that her challenger didn't have the means to hit back. Her campaign had nearly $2 million in cash as of last month, according to federal disclosures, while Kelly had less than $80,000 in the bank.
Democrats' House campaign arm took a similar tack this week in its first advertisement of the political season, hammering Wisconsin Republican congressional candidate Sean Duffy. It charged that the former district attorney and reality TV personality, who's running to succeed retiring Democratic Rep. Dave Obey, favors privatizing Social Security.
"Remember the crash?" an announcer asks over a sinister soundtrack in the ad, which intersperses images of worried-looking women and senior citizens with pictures of Duffy.
His campaign says he doesn't back privatizing the federal retirement program.
That's nothing compared with a pair of ominous advertisements a labor union began airing late this month on behalf of endangered Democratic Rep. Dina Titus of Nevada.
The American Federation of State, County and Municipal Employees shelled out $750,000 to run ads bashing Titus rival Joe Heck. One calls Heck "dangerous to women" because of his stance against requiring insurance companies to cover a cervical cancer vaccine. The closing frame reads, "Warning. Joe Heck Dangerous."