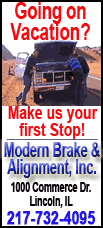 Corrections Director Michael Randle is resigning as of Sept. 17. He will return to Ohio, where he had been assistant director of the state prison system, to run a community correctional facility in Cleveland for a not-for-profit agency. He will be taking a huge pay cut.
Randle's departure comes after a review last month of the early release program that found the Corrections Department didn't consider possible dangers to the public when it tried to save money by letting prisoners out early, including some who were violent.
Quinn canceled MGT Push -- named for the "meritorious good time" that was granted to prisoners -- after The Associated Press revealed the program's existence last fall. By then, some 1,700 inmates had been granted early release, including hundreds of prisoners with records of violence.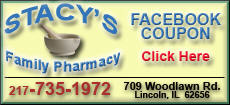 Quinn, a Democrat who is running for his first full term as governor, heaped most of the blame on Randle, and Randle confirmed that Quinn had ordered that violent offenders not be part of the program.
"He did some good things here in Illinois. I honor those. You know, we had a big mistake that was made and was corrected," Quinn told reporters Thursday.
Quinn said a new director will be announced soon. "And we will march on. This happens in government, private life. People come, they go," Quinn said.
Republicans, however, criticized Quinn for keeping a director who acknowledged making a serious mistake and not following the governor's orders. Quinn should have fired Randle last year, they said.
"Another example of failed leadership," said Pat Brady, chairman of the Illinois Republican Party.
Randle, 44, will take over as director of a 200-bed community correctional center for Oriana House Inc. which will open in Cleveland in January, Bernie Rochford, Oriana executive vice president, told the AP.
The facility will be one of about 20 in Ohio where judges send mostly low-level violent offenders to keep them closer to home instead of shipping them to state prison, Rochford said.
Rochford said he's aware of Randle's experience in Illinois but said his reputation is untainted in Ohio, where he was assistant director of the state Department of Rehabilitation and Correction.
"He knows the research and what it shows and what works with changing offender behavior," Rochford said. "We certainly know his record in Ohio and are certainly excited to have him here."
Randle will make $65,000 to $70,000, Rochford said -- less than half his $150,228 Illinois salary.