Gov. Jan Brewer stumbled and stammered through her opening statement during a televised debate Wednesday night, suffering through an embarrassing, cringe-eliciting pause that lasted more than 10 seconds.
With her hands clasped in front of her, she looked at the camera, then down, possibly at notes, and back up at the camera. She smiled, let out a loud exhale, then resumed her statement with a pronouncement of her record as governor.
"We have, uh, did what was right for Arizona," Brewer said, using a grammatical misconstruction she uttered twice during the debate.
Then, she bolted from a post-debate question-and-answer session with reporters after refusing to respond to queries about a past statement about bodies supposedly found beheaded in the Arizona desert.
Video of the pause and the post-debate walk-off from the media scrum quickly became an Internet sensation as Brewer was skewered on political blogs Thursday.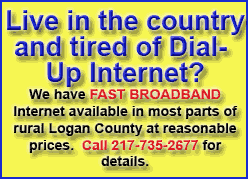 "Jan Brewer: Bumbling politician of the year," salon.com headlined its post. "The rising star governor of Arizona gives a painfully awful debate performance."
Some called it her Stockdale moment, a reference to James Stockdale's bumbling debate performance as H. Ross Perot's running mate in the 1992 presidential race.
Brewer herself acknowledged Thursday during an interview on a talk show on Phoenix radio station KTAR-FM that she could have done better.
"It certainly was the longest 16 seconds of my life," Brewer said of the pause. "I'm human, I'm human."
She said the post-debate questioning by reporters was unfair, but added that leaving as she did might have been "the wrong thing to do. "
"But that's how I felt at the moment," she added.
Brewer became governor in January 2009 when her Democratic predecessor resigned in midterm and the Republican drew national attention when she signed the state's controversial immigration law on April 29.
The immigration law turned her into a popular politician among Republicans around the country as she runs for a full term against Democratic Attorney General Terry Goddard. She is heavily favored to win.