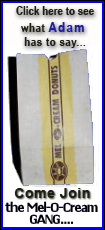 The group, AUL Action, is targeting Democratic Reps. John Boccieri of Ohio, Christopher Carney of Pennsylvania and Baron Hill of Indiana. AUL Action is the legislative arm of the nonprofit Americans United for Life.
The ads cross a new threshold in campaign communication and embrace the latitude granted by the Supreme Court in its 5-4 decision in January to increase the power of corporations and unions to sway government decisions.
Ad spending is on a record pace as outside groups raise more money from corporations, individuals and unions. As the November general election nears, political strategists believe more groups will follow AUL's path.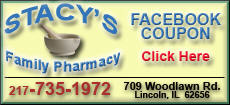 AUL Action is incorporated as a nonprofit under section 501(c)4 of the tax code. As such, it now enjoys the expanded rights granted by the court. Before that ruling, groups such as AUL were limited to airing "issue ads" that drew attention to candidates positions but could not recommend whether voters should vote them in or out of office.
Audio clips of the ads were obtained by The Associated Press from a Republican strategist not affiliated with Americans United. The group confirmed the placement of the ads.
Last month, AUL relied on the court's decision to endorse Colorado Republican Jane Norton for the Senate. Norton eventually lost to tea party-backed candidate Ken Buck, a county prosecutor.
AUL Action says Boccieri, Carney and Hill are the first of about a dozen members of Congress it intends to target with ads. The one-minute ads are scheduled to begin airing Friday for one week. They criticize Boccieri, Hill and Carney for voting for President Barack Obama's health care law. In a statement, AUL Action President Charmaine Yoest said the vote amounted to "the largest expansion of federal funding of abortion ever."
"They will not be able to hide from that vote any longer," she said.