At first light, one to two feet of water covered roadways in the community of Buxton on Cape Hatteras, pushing loose debris around that included plywood, boards, a gas station ice cooler and a trash bin. A Jeep driving down the road had water up to the headlights.

Several miles away, Nancy Scarborough of Hatteras also said she had about a foot of water underneath her stilted home. Wind continued to howl and water appeared to be surging onto land from Pamlico Sound, between the island chain and the mainland. Scarborough hoped it wouldn't be long before the storm recedes.

"Once it goes down, it shouldn't take long to get things back together," she said.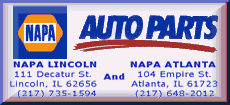 The storm knocked out power to thousands of people along the North Carolina coast but no injuries had been reported, said Mark Van Sciver from the North Carolina Emergency Operations Center. He said teams were moving out to assess damage.
Earl's center passed east of Cape Hatteras early Friday with maximum sustained winds of 105 mph on track for the Northeast coast.
"Swiping the coast was always better than coming ashore," Van Sciver said. "We're very grateful that the brunt of the storm passed us by."
National Weather Service meteorologist Chris Collins said Earl had produced little storm surge and only minor flooding in some coastal counties. Predictions of storm surges between 2 and 4 feet may be too much, he said.
Earl had weakened all day Thursday, winding down from a Category 4 storm with winds of 140 mph to a Category 2 storm with winds of 105 mph. But it still packed enough of a punch to send rain sideways and shake signs in Buxton, the southeastern-most tip of the Outer Banks. And the National Hurricane Center expected Earl to remain a large hurricane as it approached southeastern New England.
A tropical storm warning was issued early Friday for the coast of Nova Scotia and Prince Edward Island in Canada.
In Nags Heads, with the eye the closest it was expected to get to the North Carolina coast, the rain lashed against window panes and the wind kicked up. At about 2 a.m., the tops of small trees were bending in the howling gusts and beach grass was whipping back and forth on dunes leading to the ocean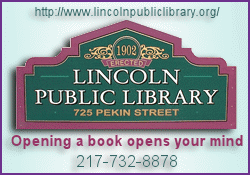 While more than 30,000 residents and visitors were ordered to leave the Outer Banks, more hardy residents gassed up their generators and hunkered down at home behind their boarded-up windows, even though officials warned them that it could be three days before they could expect any help.
"It's kind of nerve-racking, but I've been through this before," said 65-year-old Herma De Gier, who has lived in the village of Avon since 1984. De Gier said she will ride out the storm at a neighbor's house but wants to be close enough to her own property so she can quickly deal with any damage.
During its march up the Atlantic, it could snarl travelers' Labor Day weekend plans with several flights already canceled. Forecasters said that a kink in the jetstream over the eastern U.S. should push the storm away from the coast, guiding it like a marble in a groove. Earl is expected to move north-northeast for much of Friday, staying away from New Jersey and the other mid-Atlantic states, but also passing very close to Long Island, Cape Cod and Nantucket, which could get gusts up to 100 mph.
The most likely place Earl will make landfall is on Saturday in western Nova Scotia, Canada, where it could still be a hurricane, said hurricane center deputy director Ed Rappaport.
Federal, state and local authorities were waiting for daylight to begin patrolling the North Carolina coast to check for damage. The Coast Guard planned to fly over the exposed barrier islands and was prepared for search-and-rescue helicopter flights.