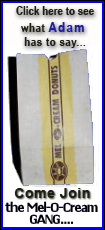 A police bomb squad spent hours scouring the airport and passengers had to be evacuated from the complex Thursday night and airport roadways were closed down, police and airport officials said, describing the shutdown of the four concourses as a public safety precaution.
The airport fully reopened just after 4 a.m. Friday before the first scheduled morning departures, which signaled the start of the peak Labor Day weekend.
"Everything's back to normal," airport spokesman Greg Chin told The Associated Press soon after the closed concourses reopened.
He said the end of the evacuation order largely coincided with the nighttime drop-off in flights. Passengers, workers and others were allowed back in just as the airport was expecting the first of 1,500 passengers on flights between 4 a.m. and 6 a.m. alone -- and more thereafter.
The Miami International Airport Hotel, which is located near the airport's international terminal, was also evacuated, Chin said.
The Transportation Security Administration declined to identify the passenger, saying in a terse statement that the screener spotted something suspicious in a checked back at about 9 p.m. Thursday.
"The passenger was located and is now in law enforcement custody," TSA's statement said.
The statement also did not say what the suspicious item was but said a police bomb squad and other law enforcement agents deployed to the airport soon after.
The federal agency responsible for air travel security said four of the six concourses in the 2-mile long complex -- Terminals E, F, G, and H -- had been evacuated beginning late Thursday.