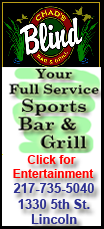 Lottery officials have released little information, refusing until this week to name any companies that bid for the 10-year contract by the July 30 deadline and declining to identify members of the committee reviewing the bids. On Monday, officials named only the two finalists: Northstar Lottery Group, a partnership of three companies that each already hold Illinois Lottery contracts, and Camelot Group, which runs the United Kingdom's lottery.
The "largely invisible" process has fueled suspicions in a state with a reputation for political deal-making, said Andy Shaw, executive director of the Better Government Association.
"Widespread fears of this being a wired, inside deal are very legitimate," Shaw said. "This is Illinois, and three connected groups teamed up to leverage their clout; that has set off alarm bells."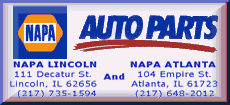 The two bidders must submit final proposals on Friday that will outline how they would be paid, officials said. They will give public presentations on their bids Wednesday -- one week before Quinn must choose a winner for a contract that some estimate could be worth hundreds of millions of dollars.
Lottery spokesman Tracy Owens said information on all companies that bid or expressed initial interest will not be released until Quinn makes his selection because revealing such information before that would "potentially undermine the integrity of the process and potentially taint the outcome."
But observers say the names of all bidders and evaluation committee members should be public.
"The fact that it's not gives the appearance of impropriety," said Joan Zielinski, a lecturer in marketing at Northwestern University's Kellogg School of Management and director of the New Jersey lottery in 1985 and 1986. "Transparency does not taint the process."
Publicly naming bidders after proposals are received is routine in many states. In New Jersey, for example, officials said bidders are identified before the proposals are evaluated. And Texas this summer named three companies that bid for its lottery contract, with a decision expected this month.
Concerns about potential impropriety are particularly acute in Illinois, which is trying to shed a reputation for corruption after its previous two governors were convicted of felonies.
What's more, Illinois would be the first state to entirely privatize the management and marketing of its lottery. The move was mandated by legislators as a way to help boost revenue and attract new players -- which would mean more money for schools and capital improvement projects. The state would retain ownership and regulatory oversight.
Such a pioneering move should have made officials redouble efforts to conduct business in the open, said Ralph Martire, executive director of the Chicago-based Center for Tax and Budget Accountability.
Martire said he does not question the integrity of the Quinn administration, but "whether or not the winner is the right one -- and it may be -- I think every opportunity to be more transparent and accountable should be taken."