On Sept. 3, 1939, Britain, France, Australia and New Zealand declared war on Germany, two days after the Nazi invasion of Poland. A German U-boat torpedoed and sank the British liner SS Athenia some 250 miles off the Irish coast, killing more than 100 out of the 1,400 or so people on board.
On this date:
In 1189, England's King Richard I (the Lion-Hearted) was crowned in Westminster Abbey.
In 1609, English explorer Henry Hudson and his crew aboard the Half Moon entered present-day New York Harbor and began sailing up the river that now bears his name. (They reached present-day Albany before turning back.)
In 1658, Oliver Cromwell, the Lord Protector of England, died in London.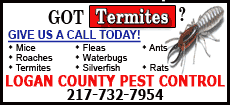 In 1783, representatives of the United States and Britain signed the Treaty of Paris, which officially ended the Revolutionary War.
In 1940, Artie Shaw and his Gramercy Five recorded "Summit Ridge Drive" and "Special Delivery Stomp" for RCA Victor.
In 1943, the British Eighth Army invaded Italy during World War II, the same day Italy signed a secret armistice with the Allies.
In 1967, Nguyen Van Thieu (nwen van too) was elected president of South Vietnam under a new constitution. Motorists in Sweden began driving on the right-hand side of the road instead of the left.
In 1970, legendary football coach Vince Lombardi, 57, died in Washington, D.C.
In 1976, America's Viking 2 lander touched down on Mars to take the first close-up, color photographs of the planet's surface.
In 1978, Pope John Paul I was formally installed as leader of the Roman Catholic Church. (However, he died less than a month later.)