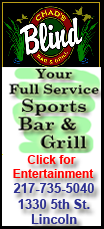 Maria Sharapova's next match at the U.S. Open will come against yet another teenager who looks up to her -- 18-year-old Beatrice Capra, the 371st-ranked American who, with a win in that third-round match, would be one step closer to becoming the 2010 version of Melanie Oudin.
As a 17-year-old underdog last year, Oudin's magical run to the U.S. Open quarterfinals started getting serious when she beat her third-round opponent -- none other than Sharapova, she of the killer clothes, the high-pitched shrieks, the oversized serves.
A three-time winner at the majors, Sharapova is only 23, but can already see a trend developing. More and more, she's playing opponents who grew up with her poster on their wall.
"When they tell me they want to be just like me, not only is it a bit overwhelming and a bit of a shock, it's kind of strange," Sharapova said of her trips to tennis clinics to work with kids. "I mean, I'm certainly far from perfect. I have many things I'm not good at. I always say to them, 'You should want to be better than me or anyone else.'"
On Thursday night, there was no besting Sharapova.
In front of a crowded house in Arthur Ashe Stadium, she dismantled 68th-ranked Iveta Benesova 6-1, 6-2, leaving fans to chatter less about her game than her outfit -- a dark blue dress with a black collar and lapels, giving it a tuxedo-like effect. Perfect for a nighttime match.
At this stage, the 14th-seeded Sharapova is clearly a different player than she was last year, when her loss to Oudin was, in many ways, as much a credit to the teenager's grit as to the Russian's still-recovering right shoulder.
This time, it's Capra who gets a shot at Sharapova, the 2006 U.S. Open champion who also has a Wimbledon and Australian Open title.
"I think it will be an amazing experience," Capra said.
The teenager, who trains at the Evert Academy in Florida, got a call from the U.S. Tennis Association a few weeks ago, inviting her to play in a playoff for a wild-card spot. She won it and suddenly found herself in the main draw of a tour-level event for the first time.
What a debut.
She opened with a win over 95th-ranked Karolina Sprem, then followed it Thursday with a 7-5, 2-6, 6-3 upset over 18th-seeded Aravane Rezai of France.
Those women aren't much-known outside the tennis world. Sharapova is.
"I know she's just such a tough competitor," Capra said. "You know, when I was younger, I used to always look up to her, and so I think it will be a really good match for me to see where I am compared to that kind of level."
Before Sharapova's match, No. 2 seed Roger Federer breezed through a straight-set victory over Germany's Andreas Beck that took 1 hour, 41 minutes. Federer is doing what needs to be done in these long tournaments -- making easy work of the early matches to save energy for the later ones.
"It's the perfect start, sure. I played Monday; had two days off. I had another easy one physically today, and here I am in the third round feeling like I'm completely in the tournament," said Federer, a five-time U.S. Open champion and the only man left in the field who has won it.
His top challenger, top-seeded Rafael Nadal, is scheduled to face Denis Istomin on Friday night, a match that could be jeopardized by approaching Hurricane Earl.