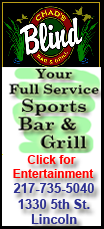 Trash talk from their opponent wasn't one of them.

Canton also lost their season opener by a wide margin, falling to Pontiac by a 45-2 tally.

The sizable nature of the Little Giants' loss has had Lincoln coach Jared Shaner and the Railers walking a tightrope of sorts this week.

Shaner wants his squad to enter Friday's game confident. Just not too confident.

After all, it's not as if Canton won't be out to prove themselves just as much as the Railers are after a forgettable week one performance.
"We want them to be confident. We want them to feel like if they go out there and play well, they're going to win," said Shaner. "We just don't want them to be overconfident.

"Because we have to go fight for it. We watched their week one film and yes, they struggled against a good Pontiac team. But that's all the more reason for them to be ready to go this week."

Run, run, Railers
Of particular note from last week was Canton's surrendering of over 400 rushing yards.

Although Lincoln's rushing attack never got on track last week -- finishing with 92 yards on 40 carries -- Shaner hinted he'd go right back to his stable of ball carriers.

Last week, senior running back Jordan Sandrolini and quarterback James Leisinger led Lincoln with nine carries each.

"The truth of the matter is, we won't be seeing the same kind of athletes in terms of size and speed against Canton that we saw against Rochester," said Shaner. "We're going to come into the game believing that our ability to run the ball should be a strength.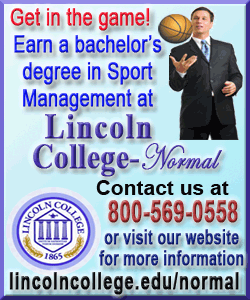 "I'm still thinking that we have four, five or six running backs who can handle the ball for us and make plays. And if we run the ball to the point where we can look for a big play with the pass, we'll always be ready to throw the ball too."

Home, sweet home
Shaner is also hoping for a boost from a home crowd for the first time all season.

In addition to the excitement in the hallways of LCHS, there will be a place where the community can celebrate the start of football season as well before the game. A pregame tent is once again being sponsored by Jim Xamis Ford Lincoln Mercury, where food and drinks will be available to fans.

"It'll be an exciting night for everyone, I'm sure. The tent will be up with all the food, so hopefully the community comes out," said Shaner. "I'm just hoping for good weather, crossing my fingers.

"As for the kids, I think they'll come out physically ready to play. We've just got to avoid some of the mental mistakes that were made last week."

[By JUSTIN TIERNEY]
(Justin Tierney's Railer articles)