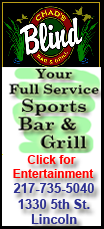 An NCAA ruling Thursday also ordered Dareus, defensive MVP of the national championship game, to pay $1,787 dollars to a charity of his choice before regaining eligibility. The top-ranked Crimson Tide opens Saturday night against San Jose State and then hosts No. 19 Penn State. Alabama will already be without Heisman Trophy winner Mark Ingram (knee injury) for at least the opener.
Dareus was ruled ineligible for receiving preferential treatment and agent benefits, including airfare, lodging, meals and transportation during the Miami trips.
Coach Nick Saban said on his radio show in Tuscaloosa that Alabama will appeal the NCAA's penalty and try to get the penalty cut to one game.
"It is important to note that Marcell never intentionally violated any NCAA rules and did not knowingly receive any benefits from an agent," Mike Ward, Alabama's associate athletic director for compliance, said in a statement. "Marcell lived up to the letter and spirit of the NCAA cooperative principle and the NCAA described him as 'one of the most truthful student-athletes we have ever interviewed.'"
The NCAA cited "mitigating circumstances" in reducing the penalty from as many as four games.
The NCAA has also been looking into possible agent-related violations at Florida, North Carolina, South Carolina and Georgia. At North Carolina, the probe initially focused on whether two players received improper benefits from agents but expanded into possible academic violations that could sideline numerous players for this weekend's opener against LSU.
North Carolina suspended defensive tackle Marvin Austin on Wednesday for violating team rules.
Tide coach Nick Saban has led a movement to find ways to punish shady agents, in talks including the NFL and NFL Players Association along with the NCAA.