The undrafted rookie from BYU made a strong case on Thursday night for at least making the Arizona roster, completing 7 of 9 passes for 126 yards and scoring on a 6-yard run in the Cardinals' 20-10 victory over Washington, although the performance came against a Redskins team made up almost entirely of reserves.
"Hopefully the coaches liked what they saw," Hall said. "I want to be here. I like it here, so hopefully they'll keep me around."
Derek Anderson, starting for the second week in a row ahead of Matt Leinart, played one series, completing 2 of 3 for 47 yards for Arizona. Leinart played the next two series, going 3 of 5 for 14 yards.
Coach Ken Whisenhunt hasn't officially announced a starter, but certainly all signs point to Anderson.
Anderson said his chemistry with the starters has improved.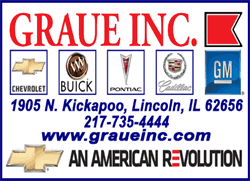 "The more you play with guys, the more you understand their body language and start to get a little comfort level," he said. "I think that showed tonight."
For the second game in a row, Albert Haynesworth played extensively at the end of a preseason that had featured a battle of wills with coach Mike Shanahan. Haynesworth, who had three tackles and one assist, didn't talk to reporters after the game.
"He has to get in football shape. We have to get him some playing time," Shanahan said. "That is one of the reasons he was playing defensive end and nose tackle. We have to get him in as good as he can possibly be in football shape and there is only one to do it and that is to practice and play."
Leinart, expected to replace the retired Kurt Warner when training camp began, started the first two preseason games. A week ago, though, coach Ken Whisenhunt made the surprising announcement that Anderson would start against the Bears in Chicago. Both quarterbacks threw touchdown passes in that game, won by Arizona 14-9.
After practice Monday, Leinart complained to reporters that he had outplayed Anderson and didn't know what else he could do to deserve the starting job. He said the problem with Whisenhunt is "probably away from football."
That led to a meeting Tuesday afternoon between the disgruntled quarterback and coach and a flurry of reports that the Cardinals were making calls about possible trades for Leinart and might even release the Heisman Trophy winner. If that's the case, Hall said he believes he could do the job.
"I'm very comfortable in doing that," he said. "I've got a long ways to go before I'll be successful as a starter in this league, but I feel comfortable to be a backup and to keep learning and get some opportunities to play once in a while and prepare myself for the future."